Did you know that SEO (Search Engine Optimization) in the Philippines is one of the best marketing strategies for huge and top corporations and small and medium-sized businesses (SMEs)? Why? Because you use search engines, especially Google, to attract customers who are already in need of your goods or services or who are merely browsing for more information.
SEO is complicated because there are so many resources. They intimidate readers with technical jargon and complex concepts, and they hardly ever go beyond theory to explain anything.
This guide isn't like that. We're going to deconstruct SEO into its simplest components and demonstrate to you how to use each component to create an effective SEO plan.
To learn more about SEO, continue reading, or skip to the part that most interests you.
What is SEO?
Search engine optimization, or SEO. Expanding a company's exposure in organic search results is the aim of SEO. As a result, the company's website receives greater traffic, boosting the likelihood that more visitors will convert into customers and dollars.
When asked to define SEO, I frequently go with the phrase "a strategy to ensure that people find your website when they Google your product or service category."
However, this slightly simplifies the discipline.
There are several techniques to increase the SEO of the pages on your website. The following factors are among those that search engines check – title tags, keywords, image tags, internal link structure, and inbound links (also known as backlinks). To evaluate how highly placed your site should be in its SERPs, search engines also consider your site's structure and design, visitor behavior, and other external, off-site variables.
After accounting for all of these variables, SEO largely affects ranks and visibility.
3 Pillars of SEO
Knowing how to get your brand, website, or business found by searchers is a basic competency for digital marketers, and keeping up with SEO changes will keep you at the top of your game. Although SEO is always changing in tiny ways, its core principles remain constant. We may divide SEO into three main pillars or components that you must be aware of and practice regularly:
Technical Optimization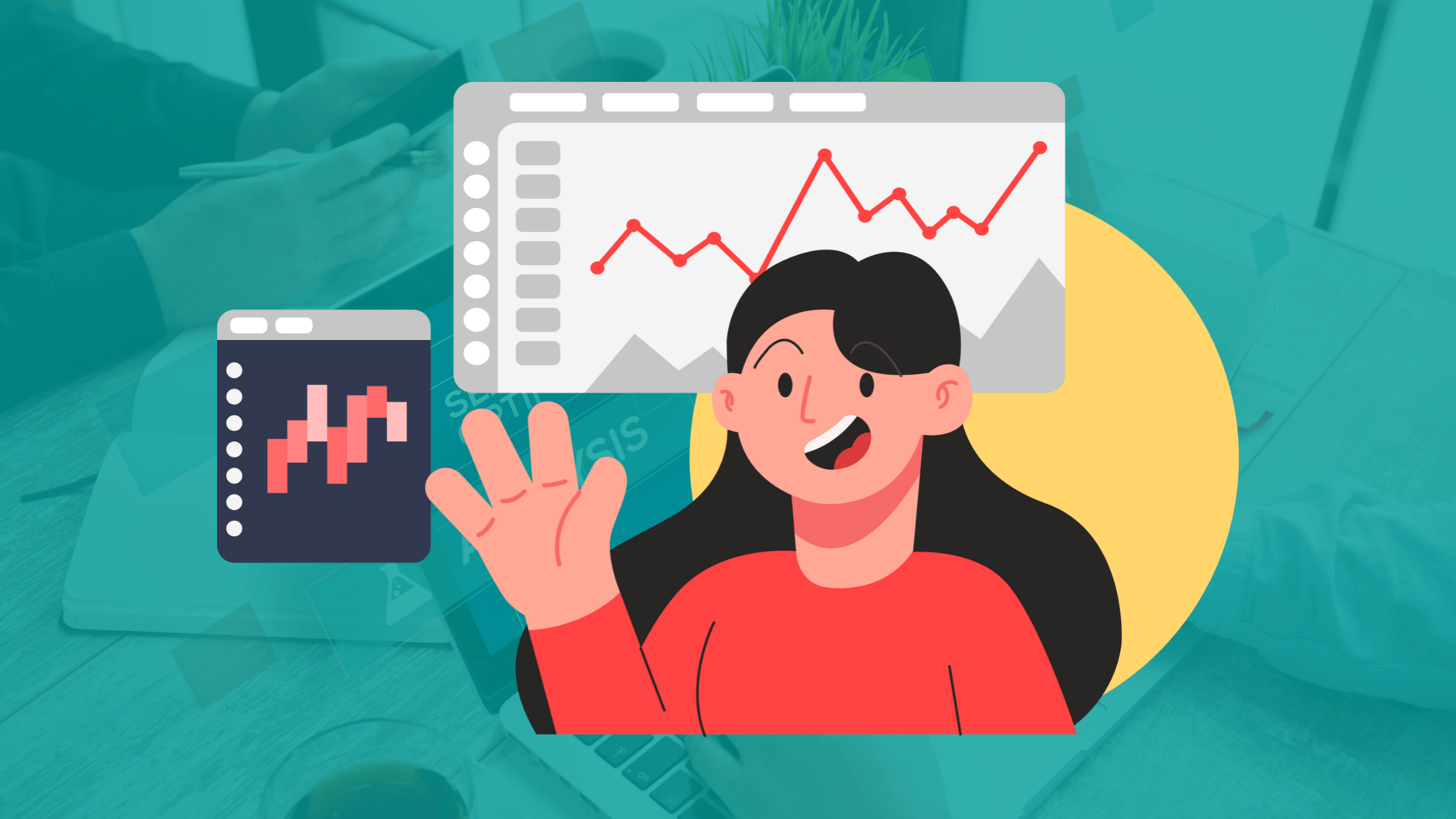 Technical optimization is the process of finishing tasks on your website that aren't directly related to content but are intended to boost SEO. Behind-the-scenes activities are frequent.
On-Page Optimization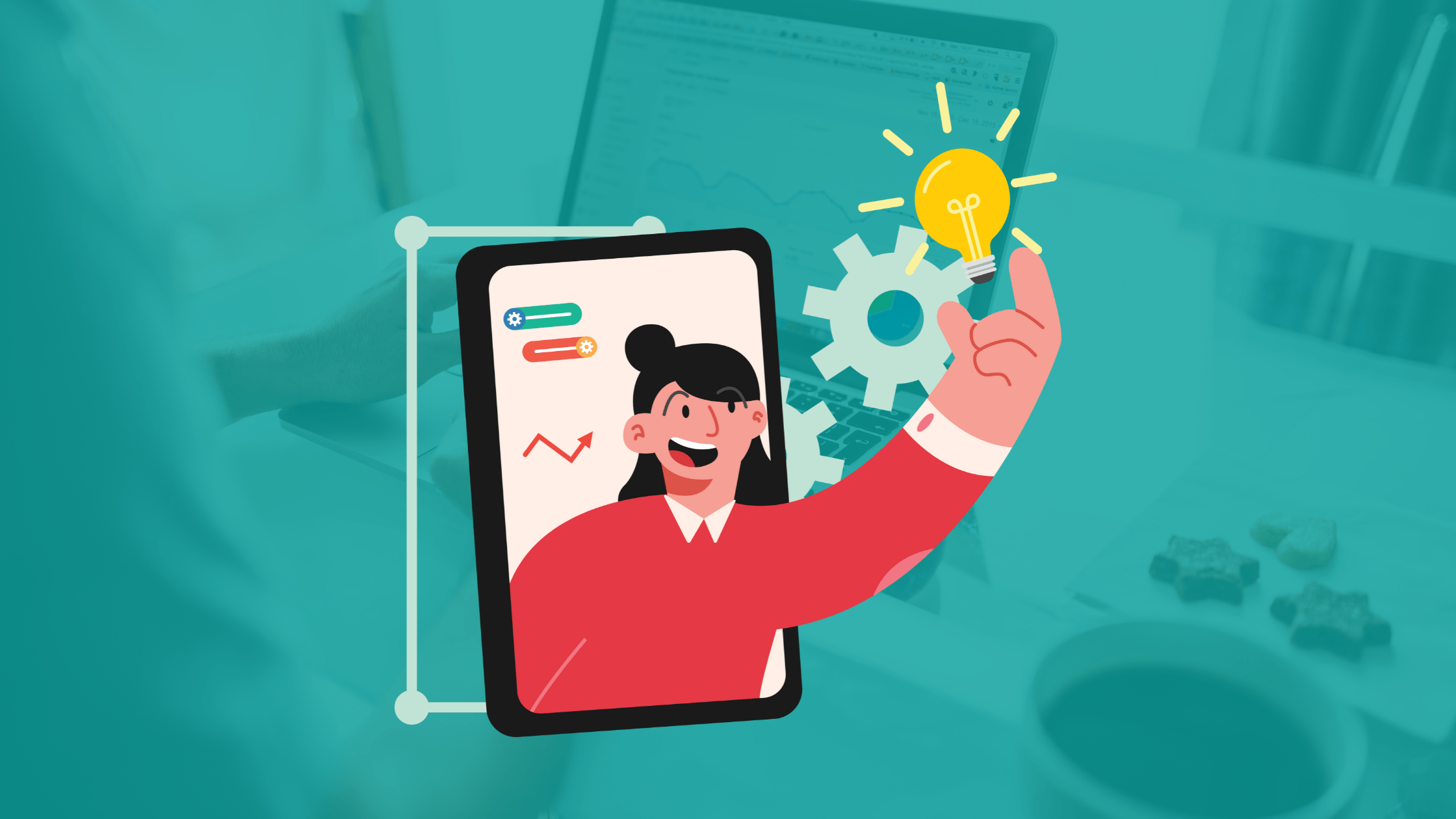 On-Page Optimization: On-Page Optimization is the procedure you employ to make sure the information on your site is pertinent and offers a wonderful user experience. A content management system can help you accomplish this, which includes choosing the appropriate keywords to target inside your material. Content management systems like WordPress, Wix, Drupal, Joomla, Magento, Shopify, and Expression Engine are typical examples.
Off-Page Optimization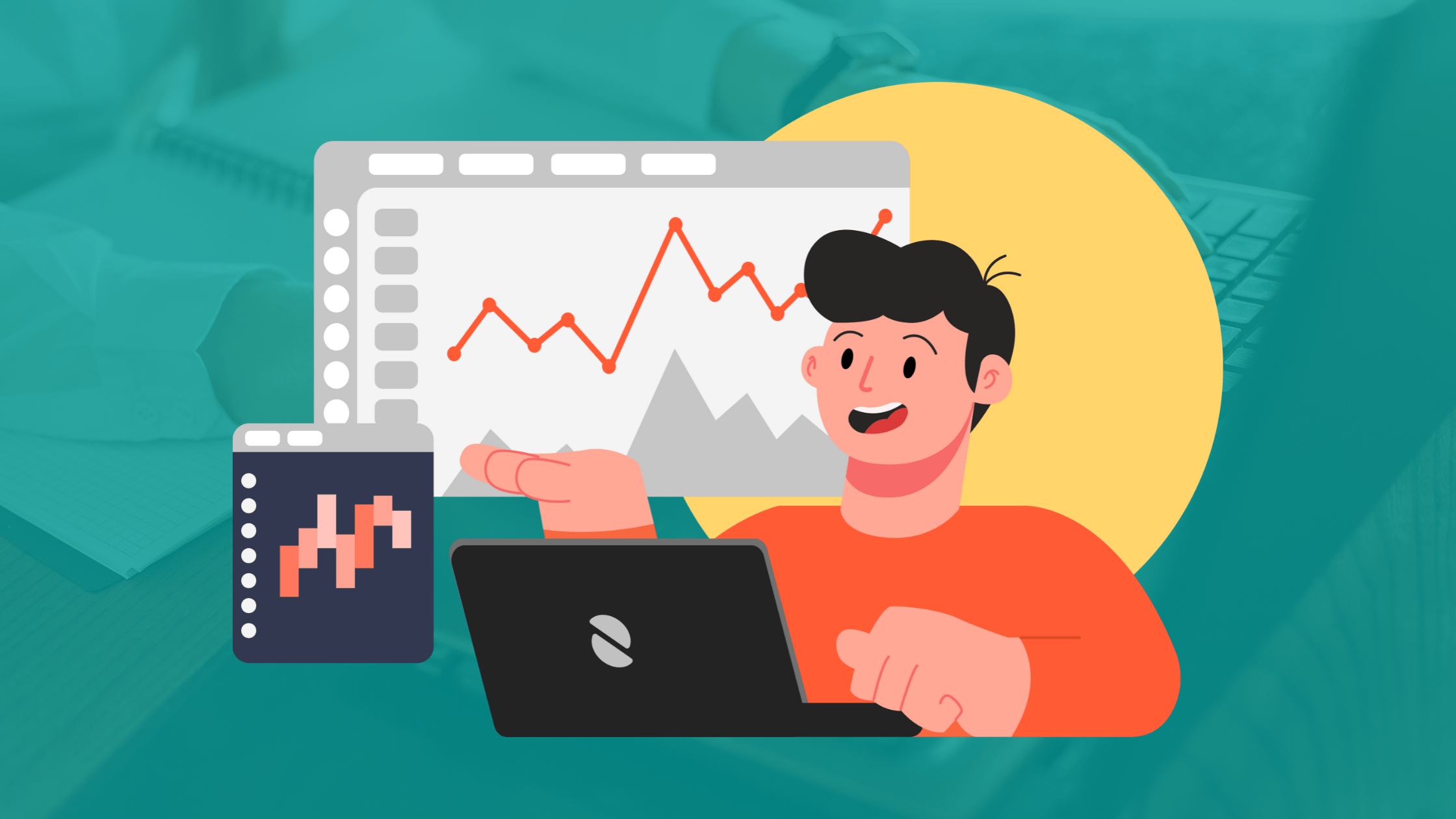 Off-Page Optimization: Off-Page Optimization is the process of raising your site's ranks in search engines by engaging in activities off of it. Backlinks, which help to establish the site's reputation, is a major factor in this.
How Does SEO Work?
In order to raise the rating of a piece of content and make a website more visible, SEO works by optimizing the content of the website, doing keyword research, and obtaining inbound links. SEO efforts might take months to fully bear fruit, even though you can usually see results on the SERP once a webpage has been crawled and indexed by a search engine.
Crawling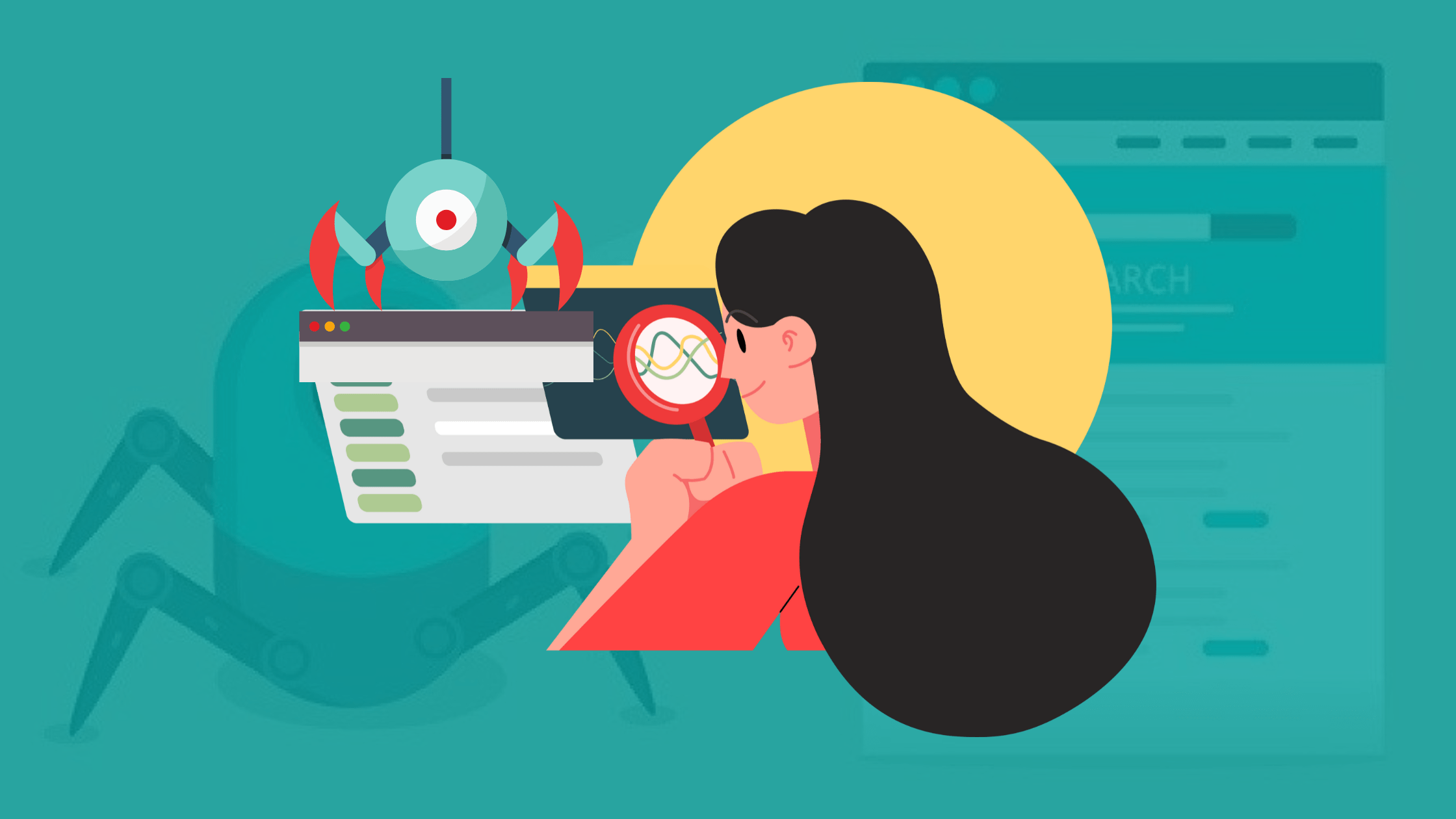 Crawling is the initial action. Web crawlers are sent out by search engines to discover new pages and collect data on them. These web crawlers are sometimes known as robots or spiders. Their aim is to find new websites that are available and to frequently check previously viewed pages to determine if the material has changed or been updated.
Search engines use links they've already found to crawl web pages. As a search engine searches your homepage, it will look for another link to follow and may follow the link to your new blog post if you have a blog post that is connected from there.
Indexing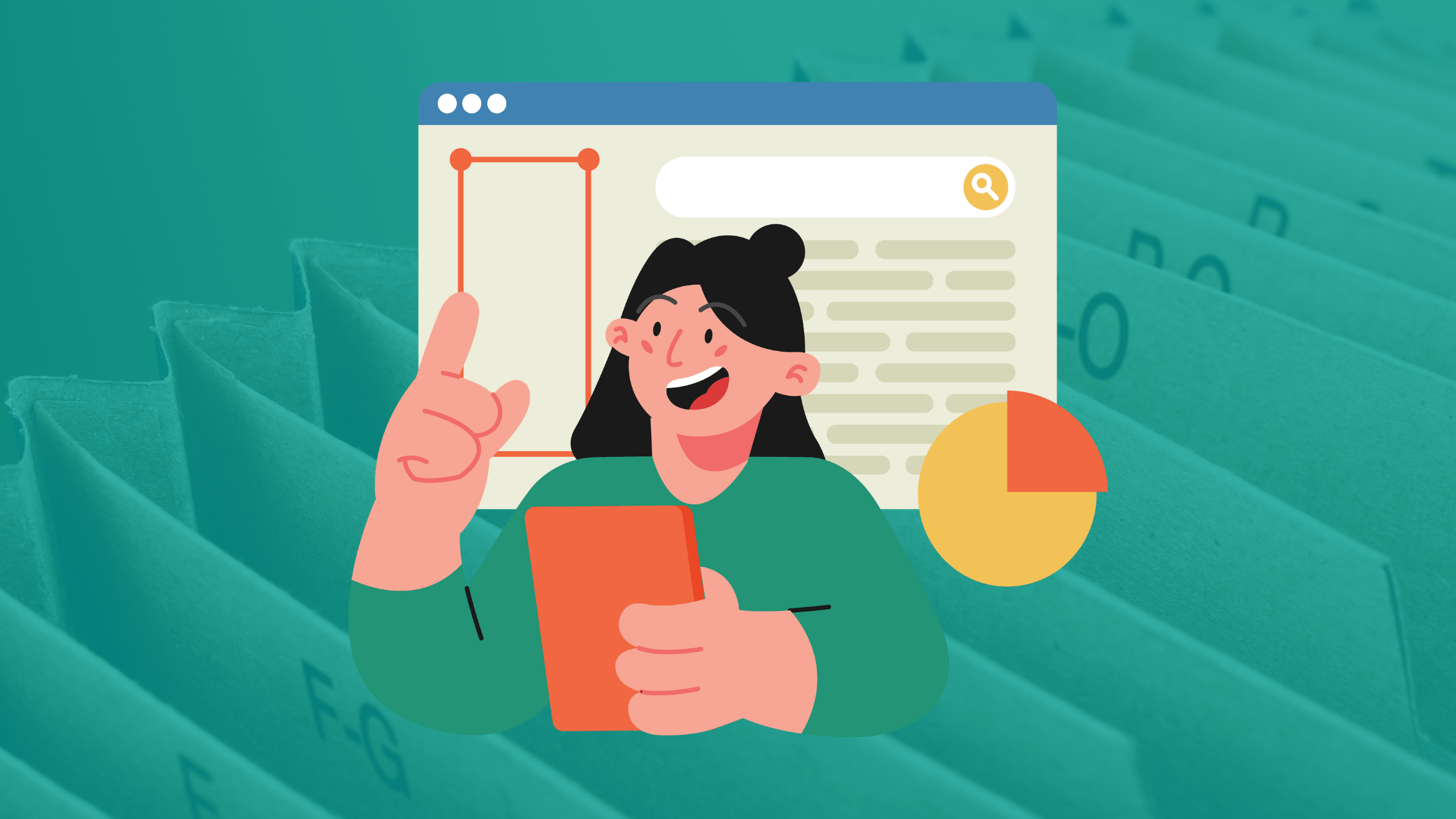 The indexing process comes next. A search engine determines whether or not to use the content it has crawled during the indexing process. A search engine will include a crawled web page in its index if it determines that it is worthy. At the end of the ranking process, this index is employed. A web page or other piece of material that has been indexed is filed and saved in a database so that it can be retrieved later. Most websites that offer distinctive and valuable information are indexed. A website could be excluded from the index if:
Its contents are regarded as duplicates.
Its content is regarded as being of low quality or spam.
No one could crawl over it.
There were no outside links to the page or domain.
Ranking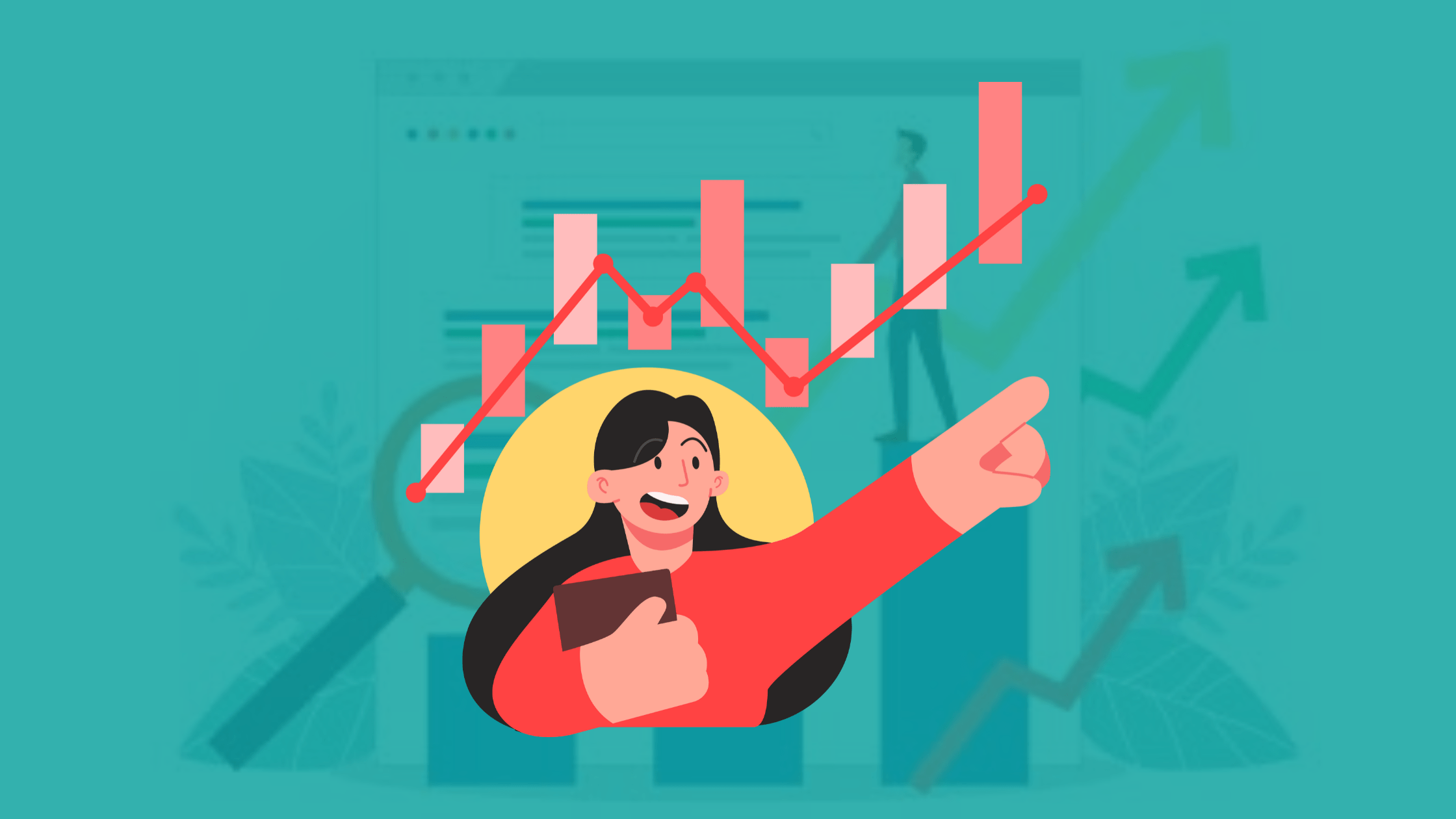 The ranking comes as the third and ultimately most crucial phase. Only once crawling and indexing are finished can ranking take place. Your website can be ranked once a search engine has crawled and indexed it.
More than 200 ranking factors are used by search engines to categorize and rank content, and they all fall under one of the three SEO pillars: technical, on-page, or off-page optimization. Search engines employ a variety of signals to determine how to rank websites, as follows:
If the term or a synonym was used on the page and in the title tag, it was present in the title tag.
Web page loading time - How swiftly and how mobile-friendly is the web page?
Website reputation refers to how well-regarded the web page and website are for the subject being searched for.
What is SEO Strategy?
You should use SEO for one more crucial reason: the tactic essentially helps you position your brand throughout the full buying experience. In turn, SEO can make sure that your marketing plans reflect the modern consumer. Because, as Google acknowledged, consumer behavior has permanently shifted. 92% of internet searches as of June 2021 take place on Google-owned websites. Additionally, they favor handling the majority of the purchasing process on their own.
But how do they make use of search engines while doing this?
They begin the procedure by using Google to research their issue. Some people also ask about possible solutions. Before contacting a company, people assess the alternatives based on reviews or social media hype. But this occurs after they have used every available informational resource.
Therefore, being in their search results is your only chance to get their attention and have them take you seriously.
8 Benefits of SEO
Your website receives organic search traffic
Viewers who locate your website through a search engine are considered organic traffic. Your website needs to be efficiently optimized in order to direct this traffic properly. The intention is for Google to understand that your website provides the most pertinent solutions to the queries users are posing.
You get an affordable lead generation
SEO is one of the most affordable ways to increase your online presence compared to cold phoning, unsolicited emails, and other forms of outbound marketing. When used strategically, SEO enables you to reach out to people who are searching for your product or service, have found your article or listing using those terms, and are now on your website. These leads are therefore primed and prepared to commit.
It helps boost brand awareness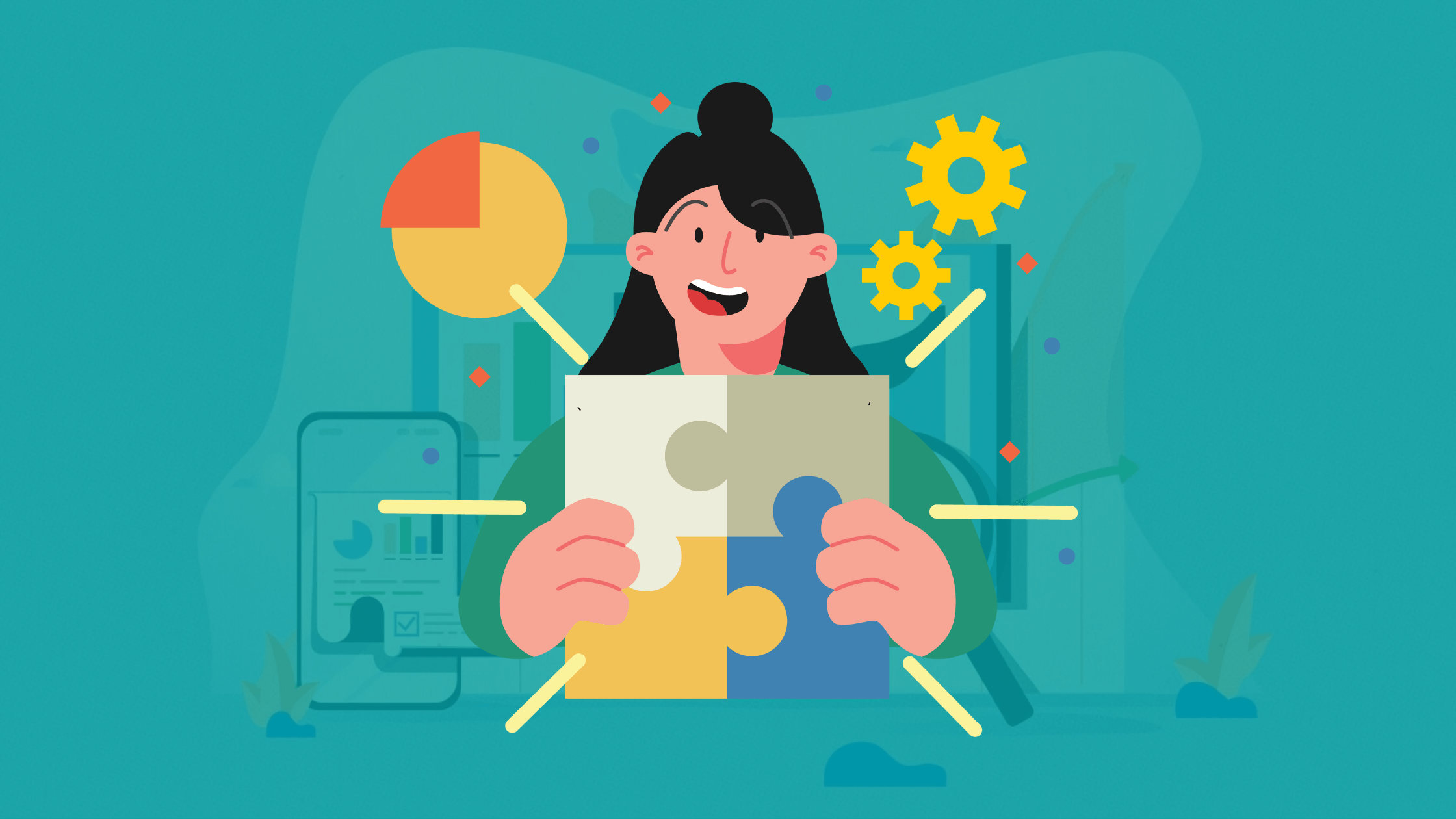 You want to be recognized as a leader in your field while simultaneously offering your audience a useful answer. How do you make sure that people identify your brand in a world where there are 1.88 billion websites? One of the finest methods to achieve this objective is using an SEO plan. Remember that brand recognition is more than simply having people recognize your name; it's also about having them understand what your brand stands for, how it may benefit them, and the services it offers.
Advances you over the competitors
Every industry is competitive. You should research the SEO methods of your rivals in the same way that you would research their print marketing tactics. You can find out what keywords your competitors rank for, how many pieces of content they have, their linking strategy, and much more by visiting websites like Moz and SEMrush. You may develop a plan to outperform your rivals once you focus on the keywords that are most pertinent to your sector.
Helps your website to be mobile-friendly
Mobile searches are becoming more prevalent every day; more than half of your target audience may overlook your website if it is not mobile-friendly. Also, Google will rank a page that is optimized for mobile devices higher than one that is not. It's no longer optional for businesses to create and maintain a mobile-friendly digital presence, even when your website may appear fantastic on a Desktop. With the many different brands and designs of mobile devices, load times and screen sizes change dramatically.
Develops trust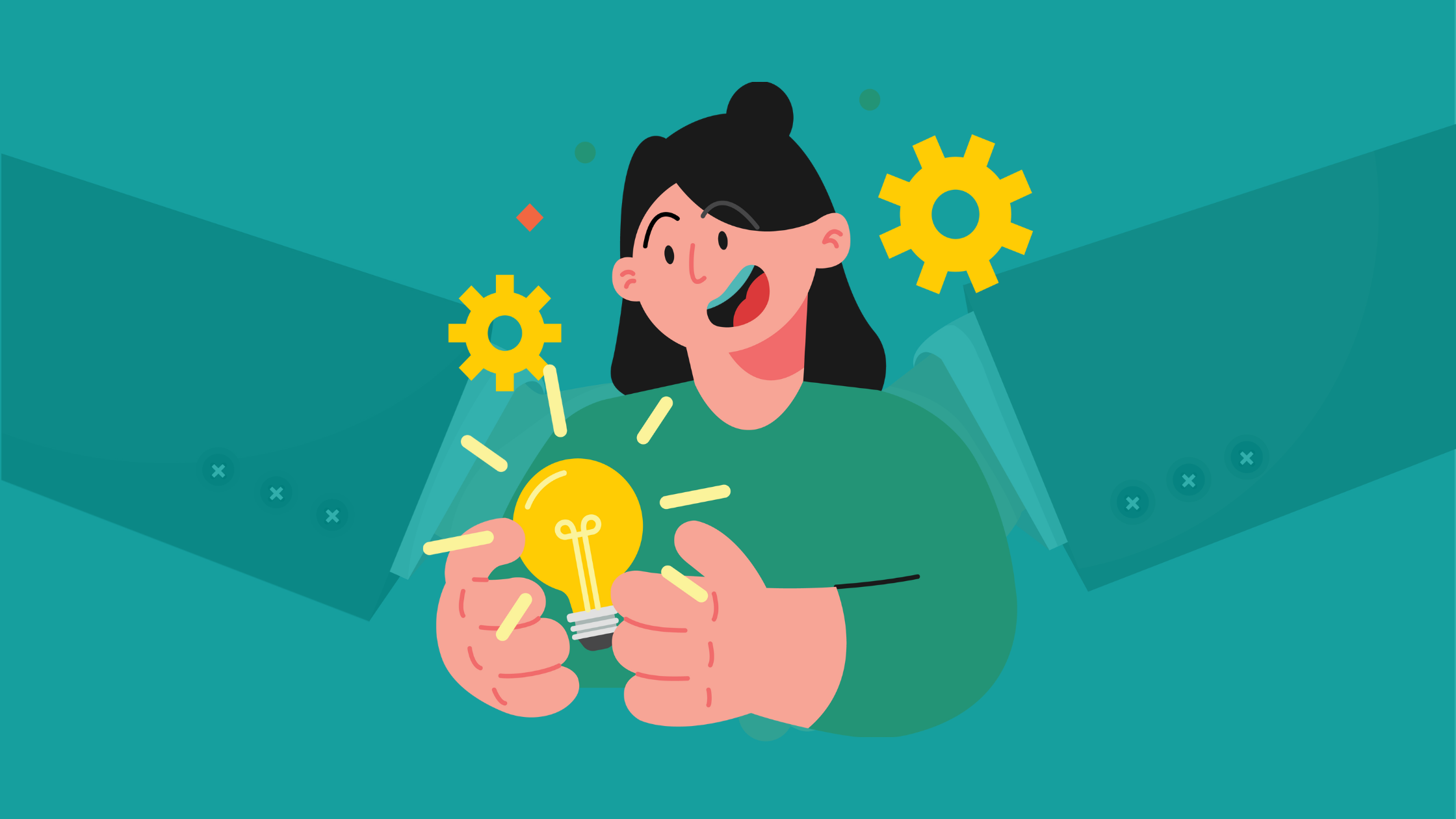 Developing client confidence in your business takes time, even with a solid SEO approach. Invest in high-quality material for your readers to establish yourself as a reliable source of current knowledge. This can enhance how customers perceive your company, which will raise your ranking.
Enhances every other marketing strategy you use
Your SEO approach may succeed to a greater extent if you combine paid, inbound, or outbound marketing with organic search. As content is crucial, it's a good idea to maintain a library of written materials so that you can produce marketing materials that offer helpful information and address pertinent topics. No matter how a potential consumer found your company in the first place, their trust in you may rise if you appear on the first page of Google.
Brings customers to your brick-and-mortar store
Not only are online firms using SEO. People frequently use Google (or another search engine) as their first stop when looking for anything, be it new clothing or a restaurant. The "near me" search option on Google determines the service that best matches a user's search query based on their location. Make sure customers can discover you online if your company has a physical location. This will enhance foot traffic to your establishment. For your brick-and-mortar store to see a boost in foot traffic, make sure Google is aware of your location and the services you offer.
Why Does Your Business Need SEO?
You require an SEO strategy if your company has a website. About 91 percent of all websites do not receive organic traffic from Google searches. If you are in charge of marketing for your business, this amount may seem intimidating. How would you discover new markets and engage more prospective customers in your company's buyer journey if you aren't getting any new traffic from search results?
You may have heard that working with an SEO company in the Philippines is good for your organization. Today, SEO is a common technique for many companies in a variety of sectors throughout our developing nation.
A reliable digital marketing company with extensive experience in this field is required to optimize a page for search engine standards. You may ensure that your website has the greatest influence on your bottom-line sales by partnering with an SEO service in the Philippines.
You will concur that social media marketing is difficult, whether you are an expert or a novice. It is extremely difficult because of shifting social and technical trends. In addition, there are challenges with budget and time allocation, plan design, and ROI measurement.
Establishing goals boosts the likelihood of attaining them significantly, yet so many businesses enter the social media space without first deciding their objectives. Some enthusiastically present their objectives but become emotionally invested in questionable strategies. When they fail, they give up and declare that social media is ineffective for them.
Top 5 Digital Problems that Social Media Resolves
In this article, we'll discuss five of the most typical digital difficulties that businesses have, along with concrete social media marketing solutions.
#1 Incompetent Social Media Marketing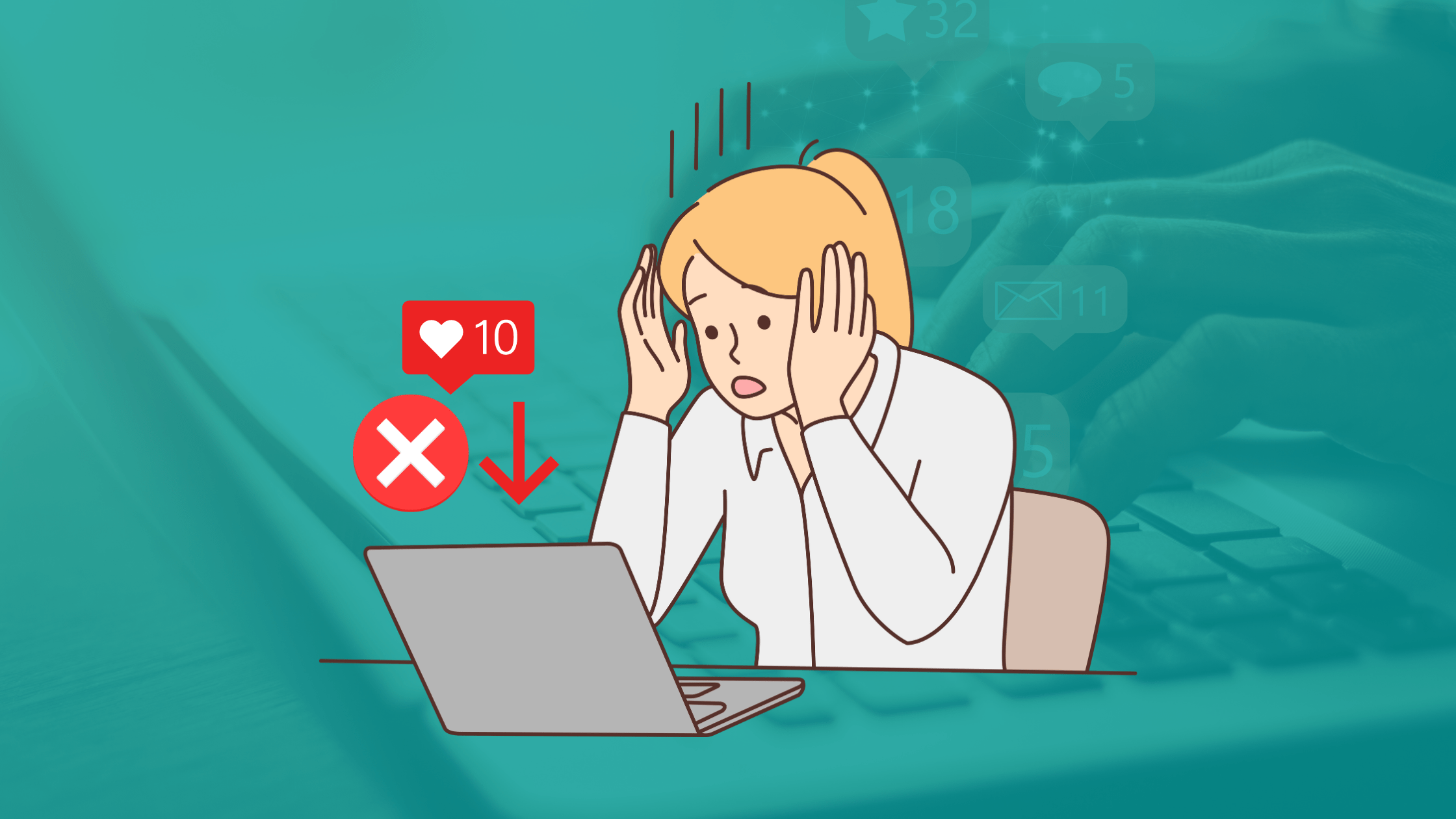 A crucial component of getting feedback is using advertising campaigns. No matter how careful and skilled you are while running or promoting your firm, advertising strategies can reach the wrong target and fall flat.
In today's digital era, technology is still at its development stage – wherein people of the previous generation are still adapting to the new, high technologies. So, there might be a percentage of your target audience who are not into social media or aren't even that knowledgeable enough to go deeper into the platforms and discover your market. And with all the system upgrades to align with the technological advancements, some are also either too lazy or too discouraged to explore the platform.
You can create a social media marketing plan ahead and track your content performance from time to time. In this way, you can also target the right audience, utilize the right tools, and
#2 Lack of Time Management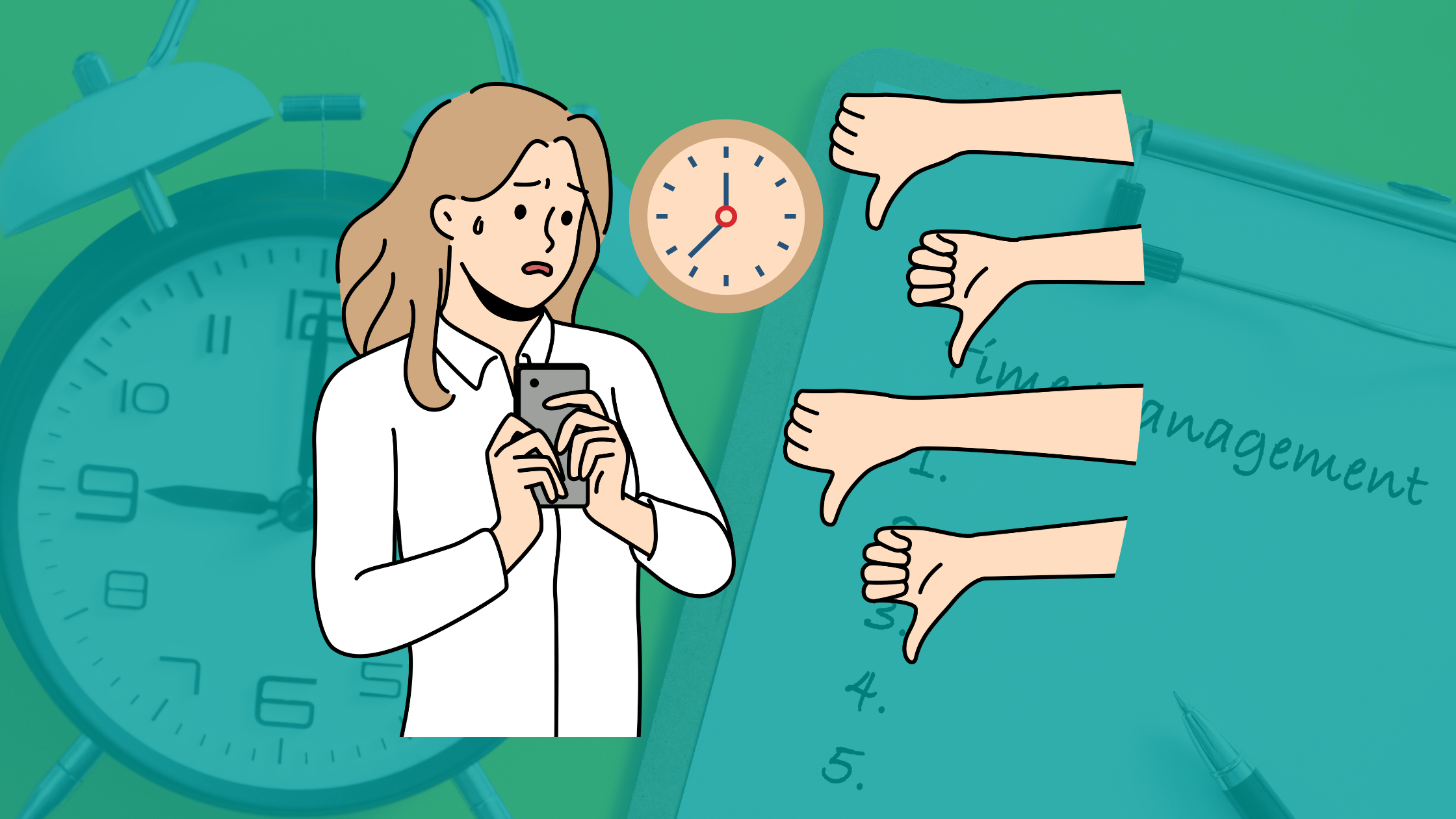 Even the most seasoned marketers become anxious when it comes to finding the time to implement a thorough social media plan that produces results. The world of social media marketing is rife with obstacles and diversions.
Certainly, social networking sites like Twitter, Facebook, YouTube, and others might make you less productive, but it doesn't have to be that way. You're passing on valuable interactions and networking chances that could advance your company if you ignore these websites out of desperation. Given that you have control over the clock, the danger of passing up chances outweighs the risk of wasting time.
Not surprisingly, people utilize social media for diverse commercial goals based on their industry, organization, and job title. Do you use social media for networking, research, sales & marketing, or a combination of these? You may create a strategy to support your goal once you've decided why you're using social media for your company. The use of tools, according to scientists, distinguishes humans from the rest of the animal kingdom. Personally, I believe it's our sophisticated sense of humor and excellent fashion judgment. In any case, there are methods you may use to better control how much time you spend on social media activity.
#3 Ineffective Customer Engagement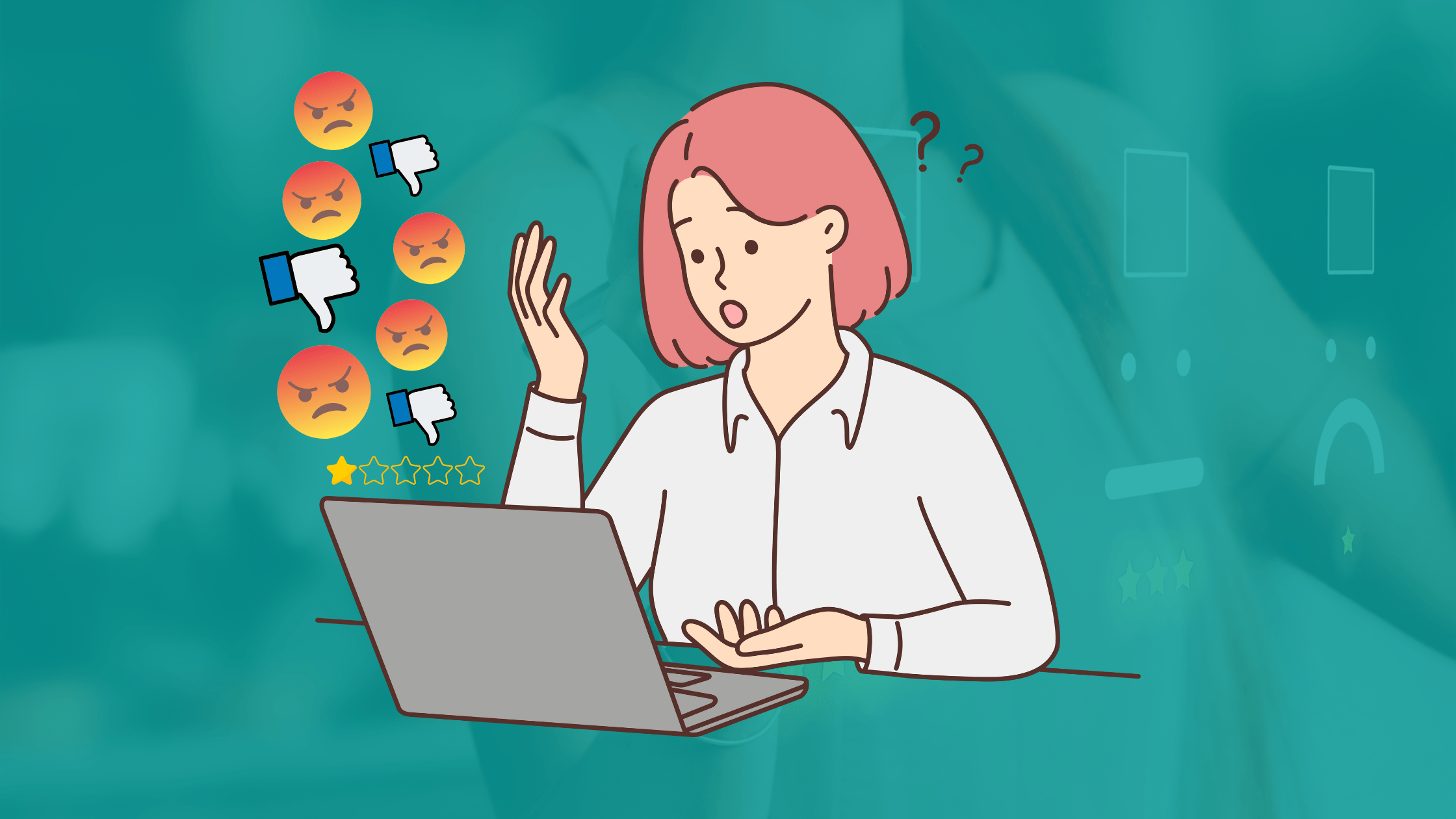 In today's atmosphere of intense competition, running a business can be exceedingly challenging. Existing customers don't feel obligated to stick with a business that doesn't excite them, even while the cost of acquiring new customers is at an all-time high. In a time when brand loyalty is ephemeral, increasing consumer involvement is the only way to ensure the long-term viability of your company.
You might not even be aware that your client engagement is declining, like the majority of firms. Your growth metrics, including conversions, profit, brand retention, and loyalty, all decline if engagement is suffering.
Put yourself in the data. What number of children does your client have? What do they do over the weekends? Which genres of music do they enjoy? Get as many business-relevant insights as you can. Tools for social listening can help you gather information. You may go further into the customer discourse surrounding your brand, product, and market. To help you create effective advertising goals and content, comprehend consumer emotions and pain concerns.
#4 Bush-League Content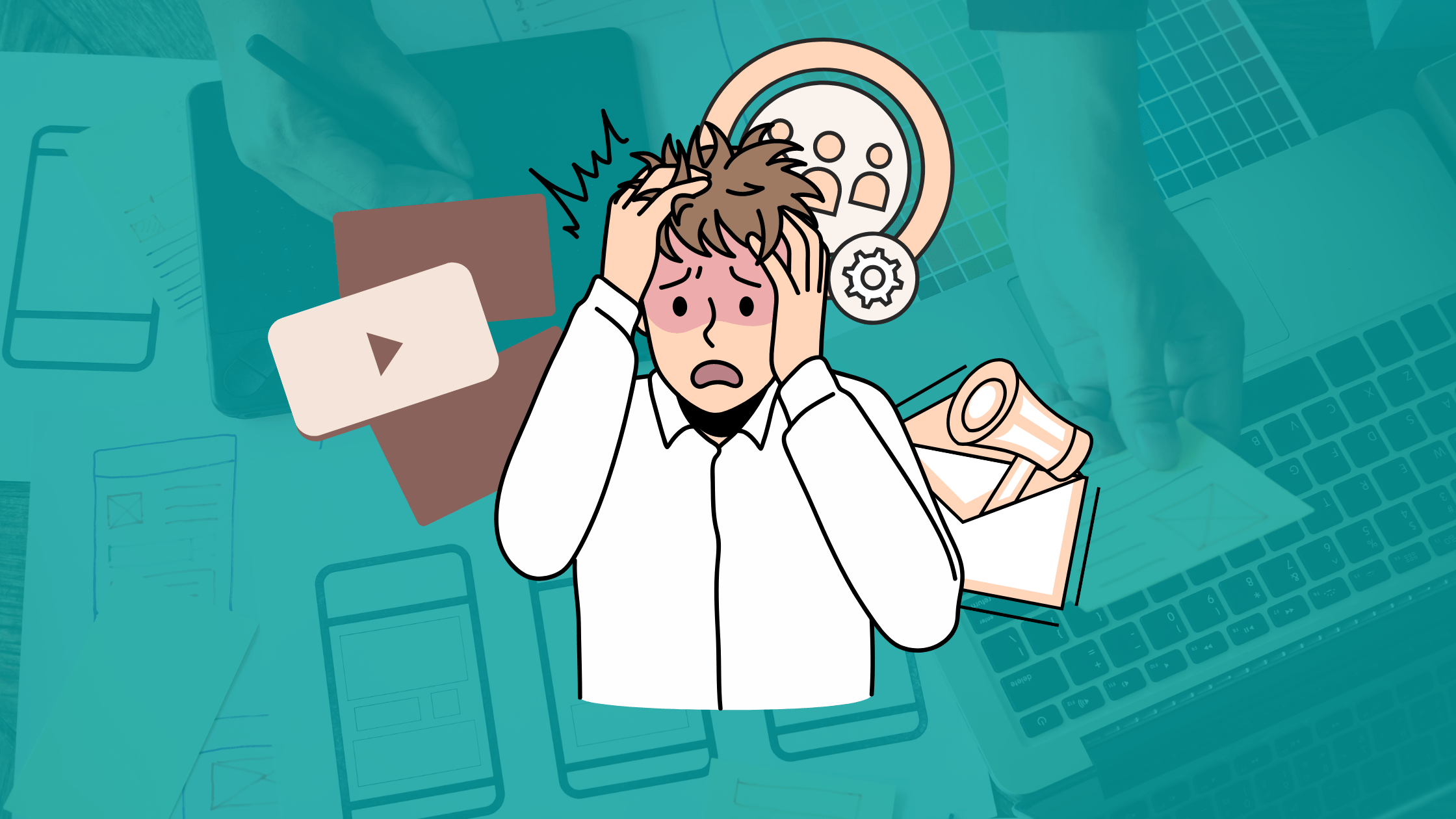 A picture is worth a thousand words, so the saying goes. Yet, there is very little chance that your material will be effective if it does not portray your offer in an enticing manner.
The foundation of any social media marketing campaign is high-quality content. The posts you make on social media directly reflect the voice and goals of your company. Your customer service is ultimately extended by how you engage with your fans on social media platforms like Twitter, Facebook, and Instagram. It shows that you care about your followers when you frequently post on social media that users will find interesting and helpful.
High-quality content can therefore assist you in developing an online reputation that is credible, truthful, and appealing to your target audience. Although creating quality content can take some time, there are tried-and-true strategies you can employ on all of your social media platforms to improve traffic, boost conversions, and increase brand visibility.
#5 Uncalculated ROI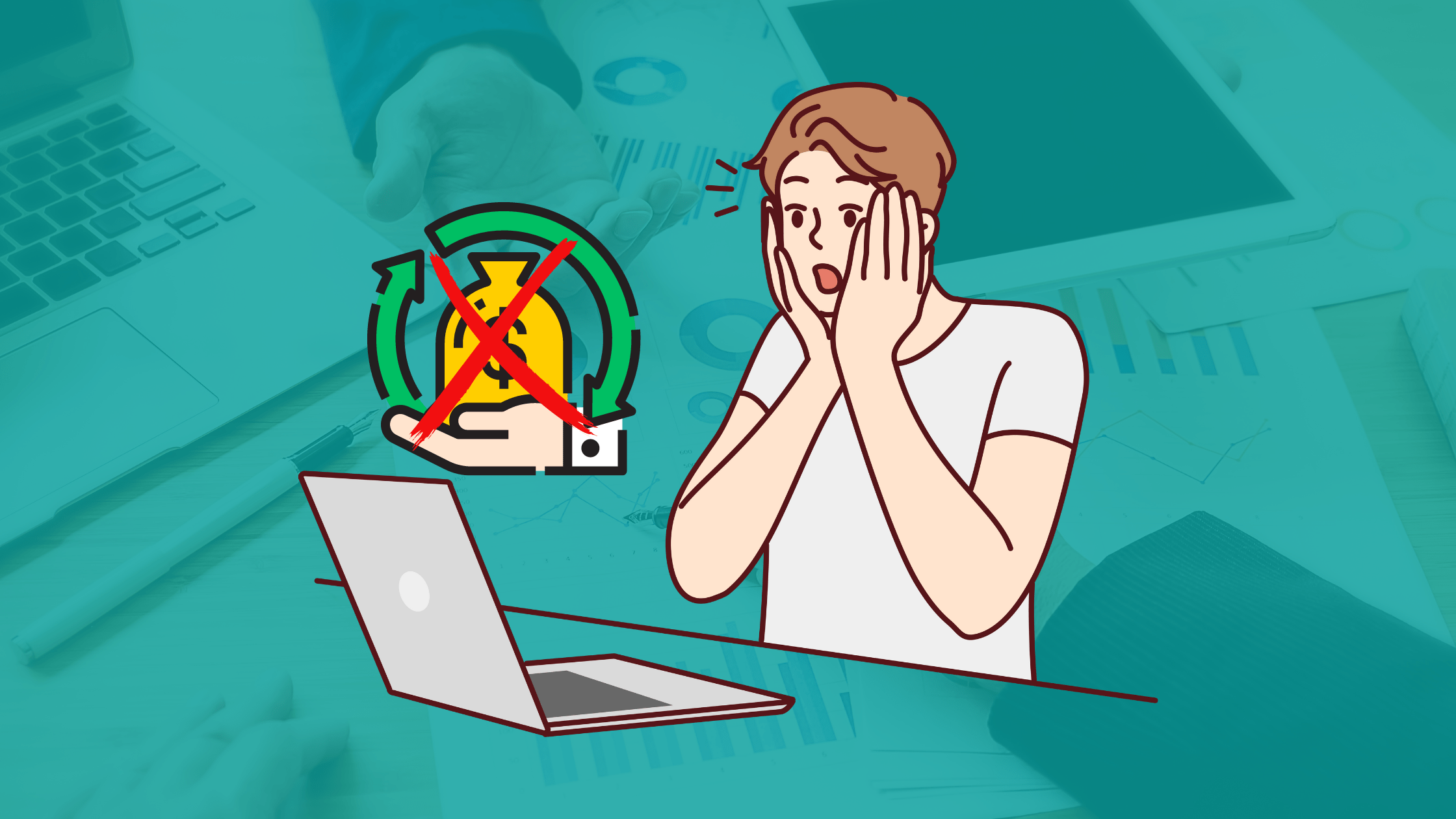 Return on investment, or ROI, refers to the amount of money you may anticipate making after making the initial investment needed to start or implement your social media marketing initiatives.
Unfortunately, despite being calculable, social media ROI has frequently been overlooked in favor of easier-to-quantify goals like "engagement" and "impressions" in the absence of user-friendly tools. For many social media marketers and their agency partners, being able to demonstrate a conversion rate is of the utmost importance because their perceived performance depends on conversions as a whole. This is true even though generating brand awareness in social media is extremely important, as well as efficiency and inbound.
Conversion rates, engagement rates, and even the number of followers on social media accounts are crucial indicators to take into account when assessing the effectiveness of both individual campaigns and digital marketing as a whole. The ROI on social media marketing is the most important measure to monitor in light of this. You may decide the direction of your social media campaigns and create social plans that consistently perform for you with the necessary budget numbers for the best execution if you know exactly how much your initial investment is bringing in.
Make Social Media Marketing Your Ultimate Digital Solution
That begs why so many businesses ignore social media strategy in favor of tactics. They put the tips, tactics, and hacks they pick up from free webinars or how-to publications to use and then wonder why they don't see the outcomes they had hoped for.
Social media marketing is a potent instrument that has numerous advantages for your business; it is a continuous activity that must be incorporated into both your daily routine and your overall marketing strategy. You must constantly work to be innovative and trendy as a constantly changing practice in order to show off the fantastic brand that you are to your audience.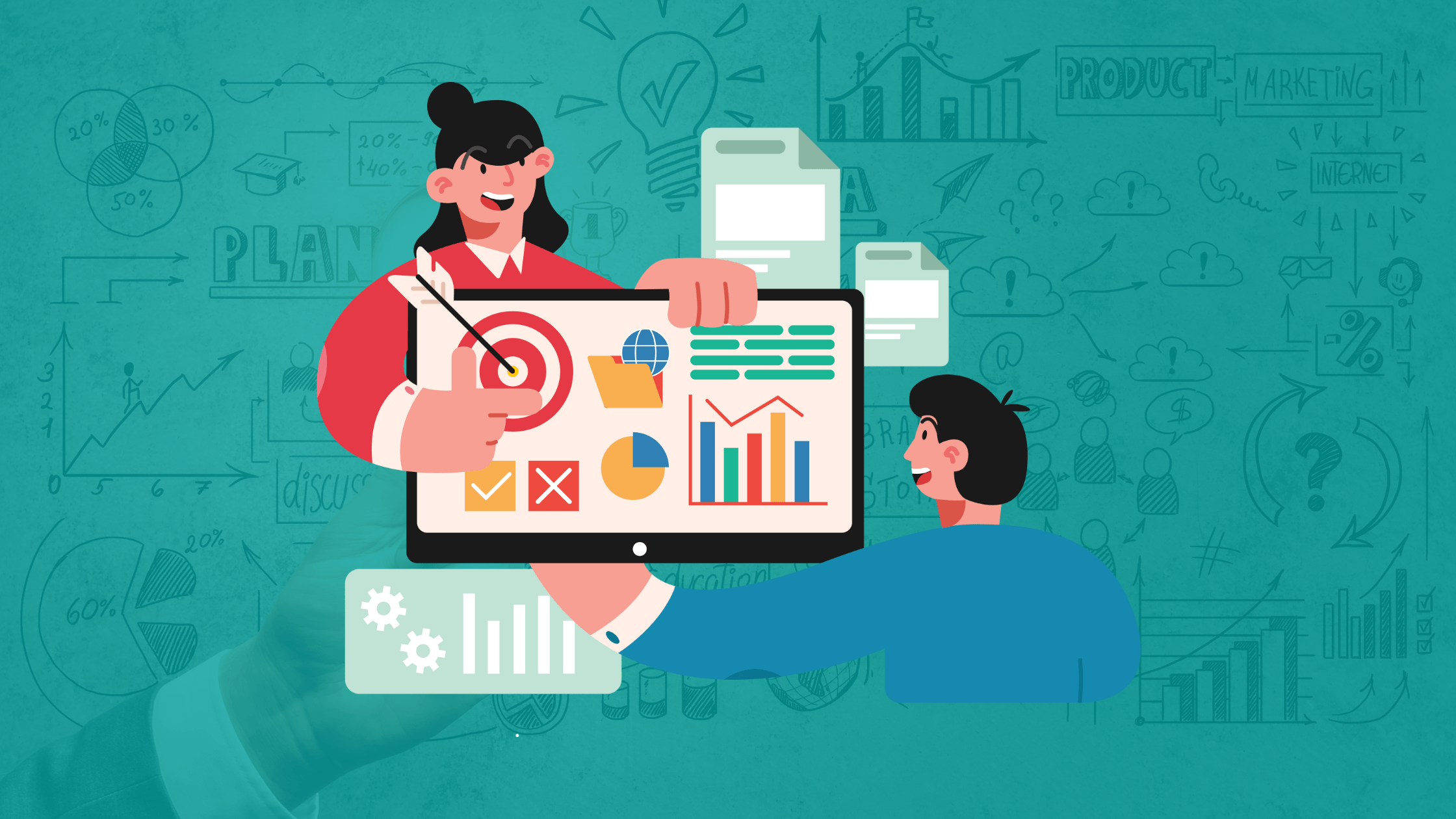 With social media, a business can achieve a variety of objectives, from sales to brand exposure. The basis for achieving this goal is developing a strong social media marketing strategy roadmap.
But why bother spending time and effort on developing a social media marketing strategy roadmap at all?
That's because social media, which is used religiously by 4.14 billion people each month, is their preferred method of communication.
A focused social media plan can help you refocus your efforts in an industry that is more competitive and oversaturated with the material than ever. Without one, you can find yourself posting only to save time.
What is Social Media Marketing Strategy Roadmap?
Social networking is undoubtedly a vast field. Your target audience, however, may not be everyone. You need a clear road plan for your social media marketing strategy if you want to target the right audience and achieve specific, quantifiable goals.
One size, or approach in this case, doesn't fit all when it comes to social media. Stated that a social media marketing plan roadmap should revolve around the following three components:
Whom do you want to reach out to in terms of the audience?
The objectives: What do you hope to accomplish?
What are your available resources?
To develop a successful roadmap for social media marketing strategy, it is crucial to be focused on your audience, goals, and resources, regardless of whether you are a large corporation or a small business.
9 Steps of Creating an Effective Social Media Strategy Roadmap
We created a 9-step social media marketing plan to help you stay on course and compete effectively. This tutorial covers whether you're new to social media or want to level up and evaluate your priorities.
#1 Research, Audit, Analysis, and Strategy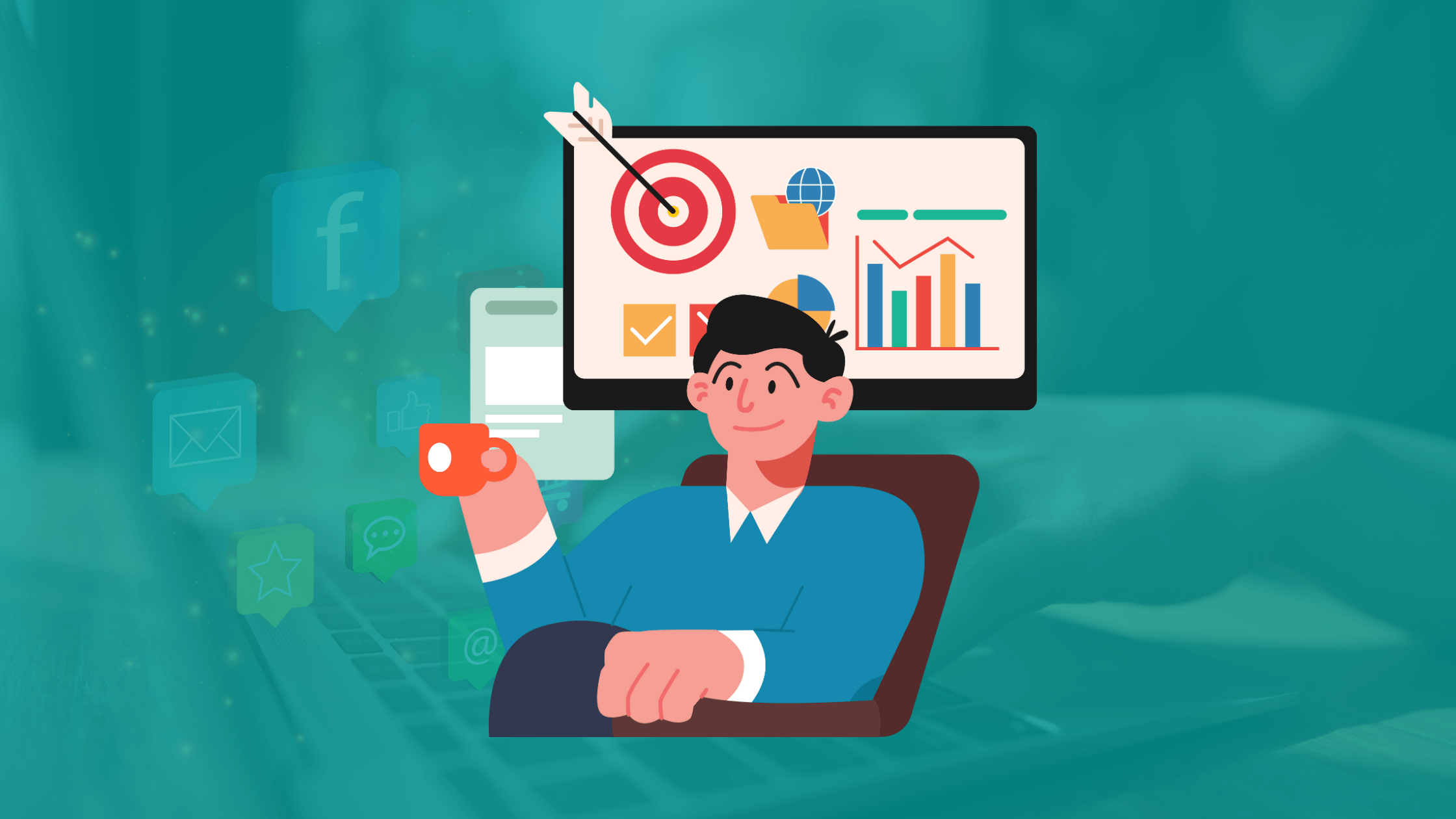 Do you wonder why your social media initiatives aren't having the desired impact? It's time to reevaluate your social media approach by gathering information and reorienting your efforts to achieve better results.
#2 Content Ideas & Planning
Your content's quality will influence how effective your social media is. To maintain the interest of their followers and draw new users to their accounts, brands must come up with original social media content ideas. It takes time, is competitive, and should ideally improve the consumer experience. Do you require assistance with monthly content planning? Try Ensight.
#3 Production of Content
Although it's not always simple, making great content doesn't have to be as challenging as it might seem. You may streamline and even simplify the process by using specific tools and ensuring that you remain relevant to your audience and brand. To do that, you can use Ensight. You may get regular, high-quality material for your pages on a subscription-based social media content platform for small businesses.
#4 Content Approvals & Reviews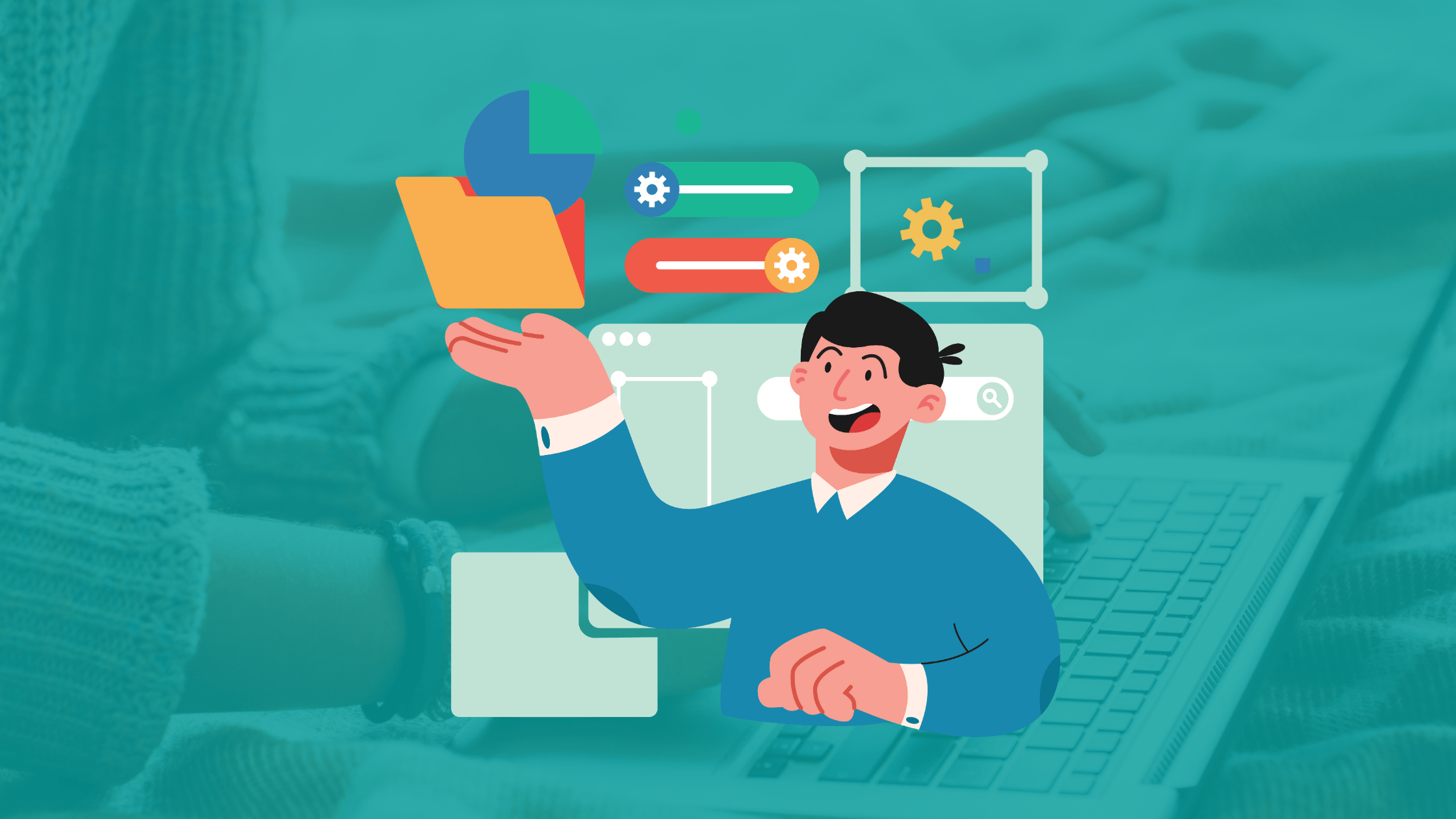 Everybody needs some kind of approval procedure. More brains equal greater outcomes, more eyes equal faultless content and more forms of knowledge equal advancement. Instead of wasting your time, it will truly help you! You can set up a productive social media approval workflow for your team with Ensight. You'll observe that doing so will cut down on the likelihood of making mistakes and disseminating subpar or off-brand content.
#5 Scheduling and Publishing
With the correct publishing and scheduling strategy, you can manage your social media accounts more effectively, freeing up more time to provide excellent content and build real-time relationships with your followers.
#6 Campaigns & Management for Sponsored Advertising
If you want to quickly reach a new, focused audience, social media advertising is a must. Like it or not, obtaining organic reach is becoming more and more difficult. Putting actual money on the table can be frightening. So, it's crucial to be aware of all your possibilities.
#7 Influencers & Community Outreach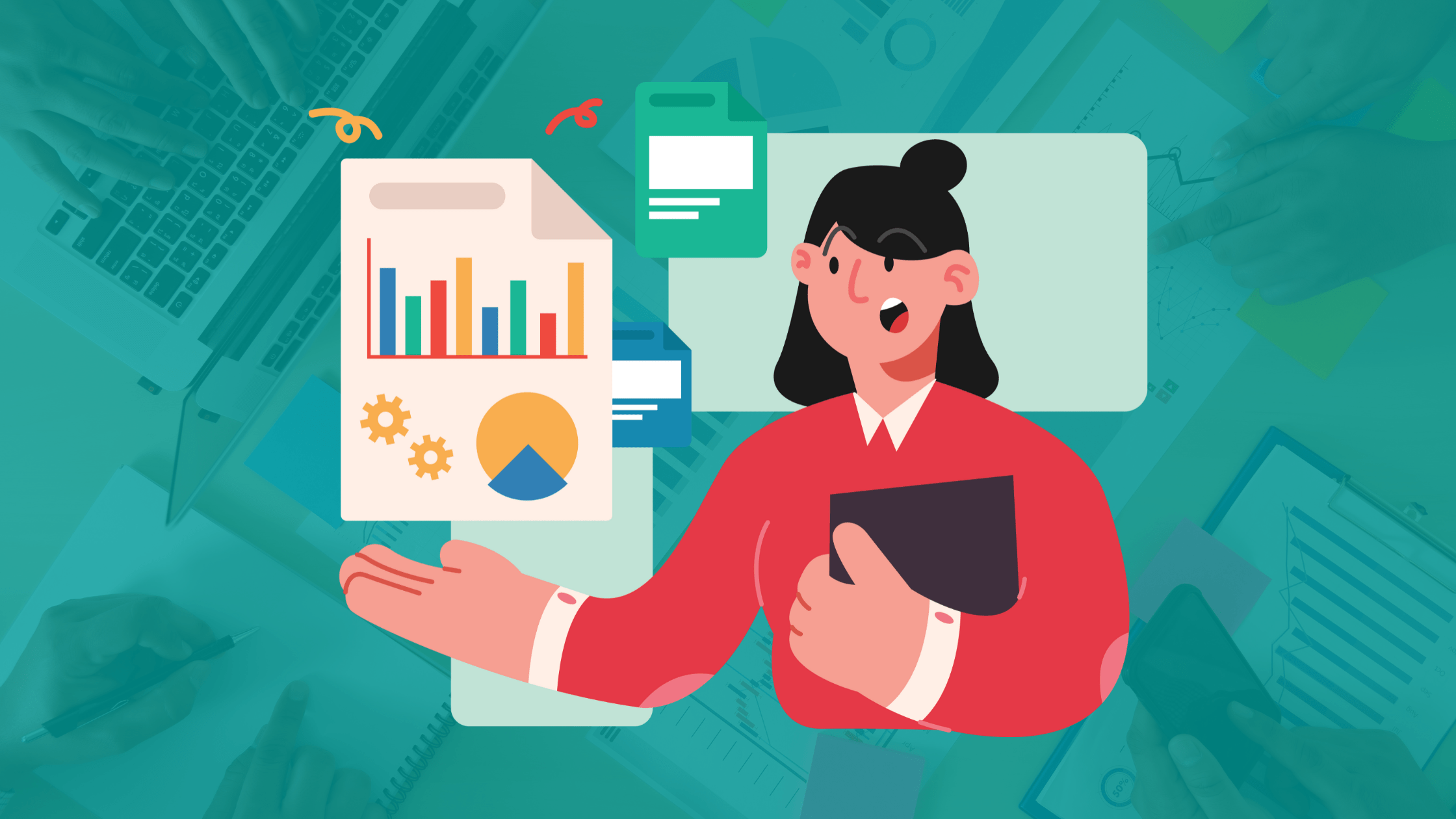 By utilizing connections with people who are very active on social media and have significant influence, a potent social media outreach and influencer marketing plan may put your brand's content in front of a targeted, pertinent, and engaged audience.
#8 Sentiments Analysis, Listening, and Observation
These interactions, which take into consideration shares, comments, mentions, and hashtags that have something to say about your content, help you understand the emotions your audience generates and reveal how they are interacting with your business on social media.
#9 Data Analysis and Analytics
The gathering and analysis of marketing and audience data, upon which business choices are based, forms the basis of social media analytics. It's the only surefire technique to gain insights that you can use for your product strategy and marketing campaigns.
Create Your Roadmap for Your Social Media Marketing Plan Today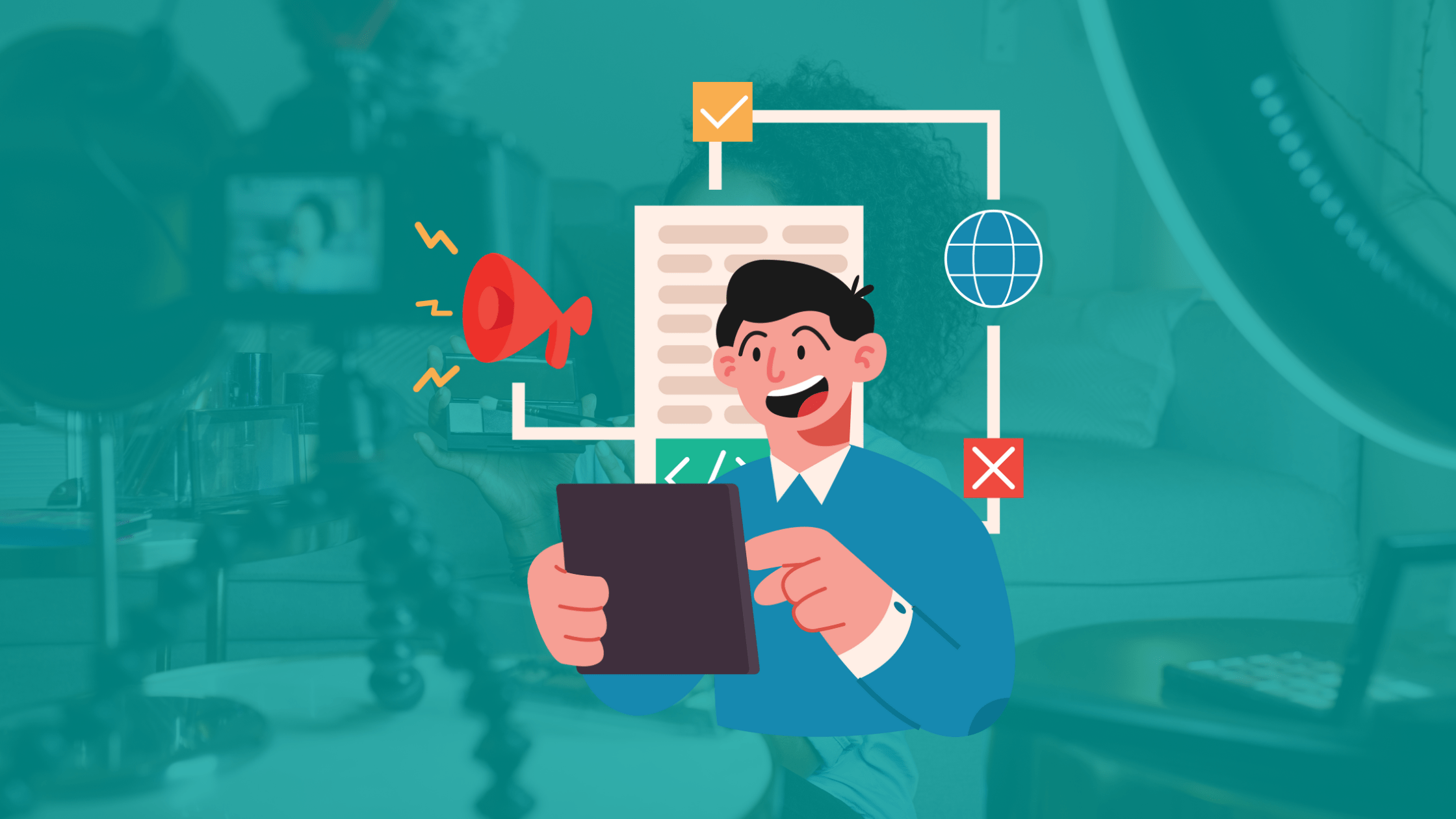 A focused social media plan can help you refocus your efforts in an industry that is more competitive and oversaturated with the material than ever. Without one, you can find yourself posting only to save time.
Without a social media marketing strategy, it could take some time before you start to see the benefits that social networks may be able to offer. As the saying goes, "If you fail to plan, you are planning to fail." Keep this road map close at hand for future use to improve your chances of success in this fascinating new field. Alternatively, you can get a reliable digital marketing agency to help you build a sustainable social media marketing plan.
You are aware that a successful website is essential for your company. But should you attempt to put it together by yourself?
Regardless of how much you believe you know about website design, a professional web design firm can create a better website for you. You can save more time and earn more money by hiring an expert.
Making a DIY website is simpler than ever before. There are several sites where you can sign up for a very low price and create a website for your business by just dragging and dropping. However, there are many advantages to having a professional web design business construct your website for you as opposed to doing it yourself.
Here are ten benefits of hiring a qualified website design and development company to create your website.
1. It Will Save You Time
Even if you have some knowledge, more is likely needed to create a reliable, optimized website.
That means you'll have to spend a lot more time figuring it out, which could take a while and still result in a website that doesn't appear really professional. By completing the work yourself, you won't actually save any money if that was your intention.
As you focus on the website, all the other crucial tasks will be put on the back burner, which could cause you to fall behind.
Additionally, paying a professional web design firm to construct your website can result in a greater financial return than doing it yourself. You might not create a very good website since you are unsure of exactly how to do it.
A web design firm will create a competitive website for you that will ultimately increase your revenue.
Hiring individual developers to create your own development team is an additional choice to think about.
2. You Can Trust Your Website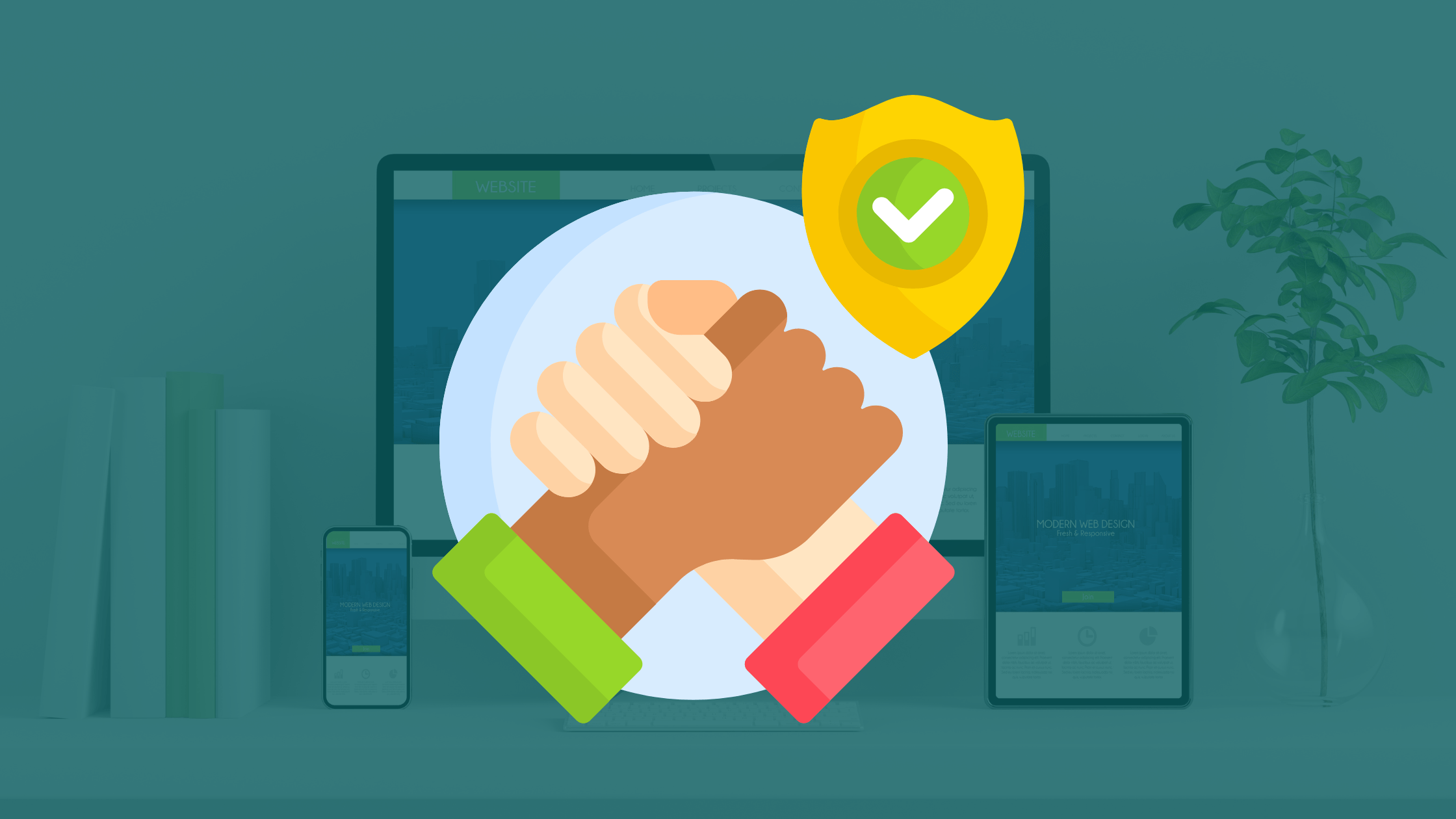 Even though you created the website, it could not be trustworthy. Remember that you are not an expert in web design, therefore it's possible you won't find out your website is unreliable until it's too late.
Your website, for instance, might be online and functional for several months. But as soon as you change, the thing breaks down or develops additional issues. Your website doesn't appear as it should for no apparent reason.
A terrible website is obviously bad for business, thus you have to invest a lot of money to hire an expert to perform an urgent correction. The website is still the same, though, so it could crash again.
A web design business will immediately produce a dependable website so you won't need to worry about it acting strangely, breaking, or crashing.
3. Your designs improve.
You can only accomplish so much on your own. Using a website template will result in a bland website that resembles all the others.
A web firm can get your clients enthusiastic about your website, which is what you want.
They'll provide your website with a distinctive look while maintaining its navigability and user-friendliness.
4. Website speed will increase.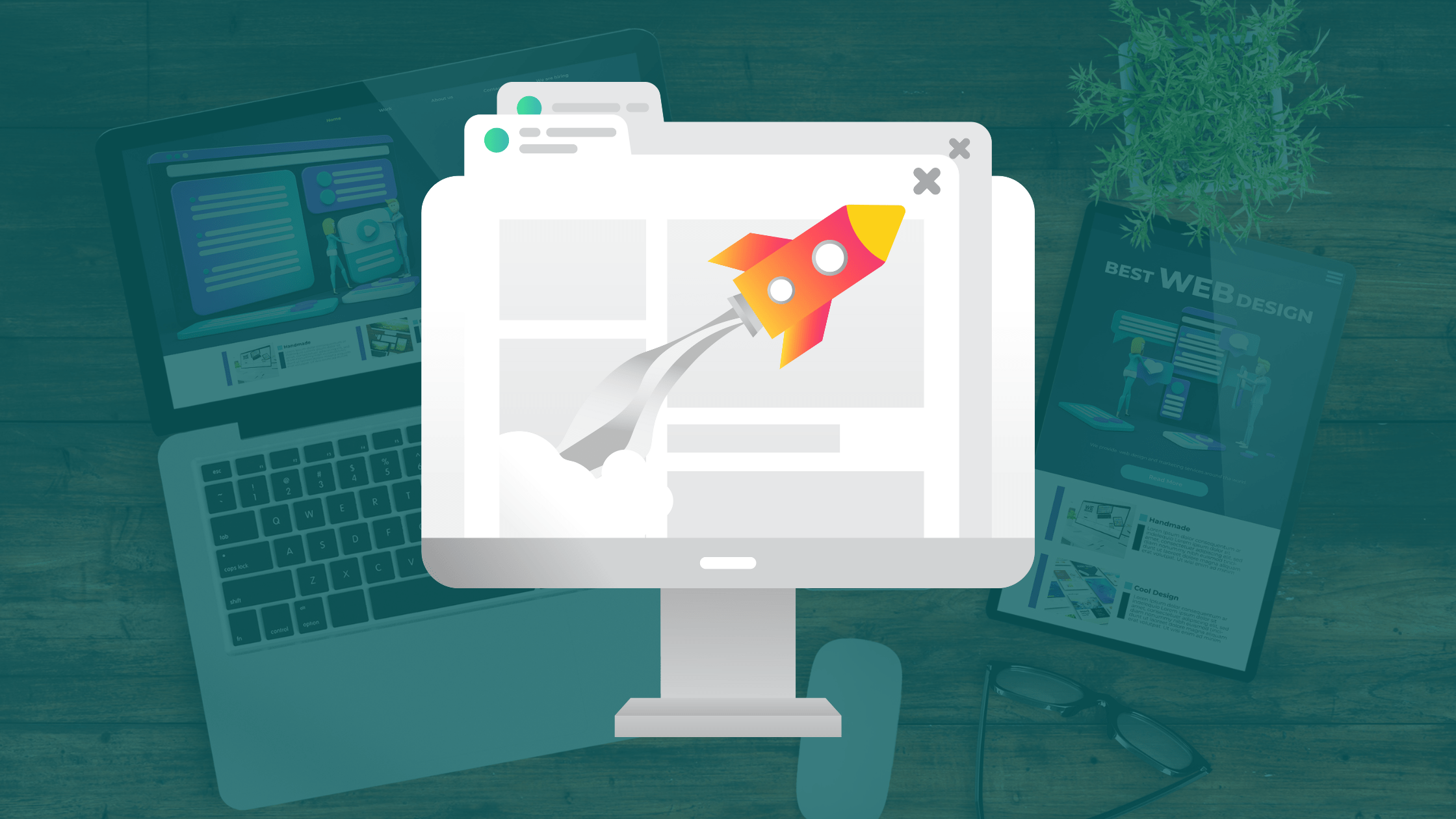 A website that doesn't have the proper plugins and other tools won't be able to perform as well as a website that does.
Fortunately, a website design firm knows these factors and can advise you on which ones would benefit your website. You will therefore receive a website that is above average and free of lengthy loading times.
5. It was created using cutting-edge mobile technologies.
You probably don't know what these technologies are because you aren't a web developer.
Missing out on the continuously evolving and expanding world of mobile-friendly designs could turn away potential clients. A website must be compatible with mobile devices because many people conduct internet searches on their phones.
You can get a website that makes use of the most recent tools and technology from a professional Australian website development business.
6. Your website will appear nicely.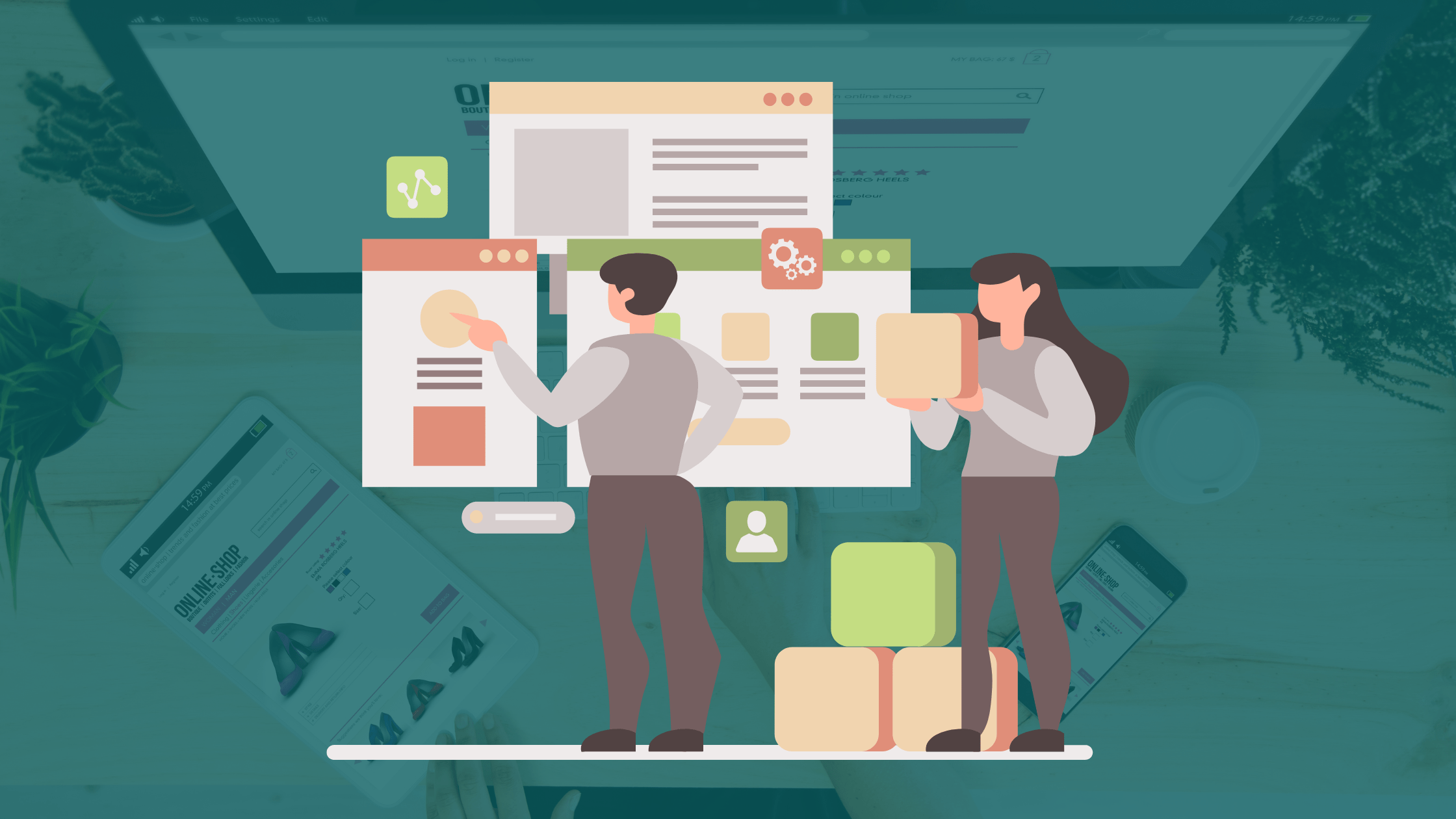 People form their first impressions of other people in roughly a tenth of a second. They need even less time, though, to form an initial opinion of your website.
The user decides whether they will stay or leave your website within the first 50 milliseconds of arriving there.
This means that the appearance of your website is crucial. Your visitors are more inclined to stay on your website or return later if it has a nice, tidy, current appearance. They'll probably leave and discover something they prefer if your website appears dull, awkward, or outdated.
7. You'll seem reliable.
People want to know that the business on the other side of the internet is reputable. They won't receive that from a website slapped together in a hurry or just not designed effectively.
However, a qualified web design firm can. You might attract more customers if you ask them to design a beautiful, helpful website. They'll feel more at ease communicating with your company if they come across a website they appreciate.
8. It'll have SEO improvements.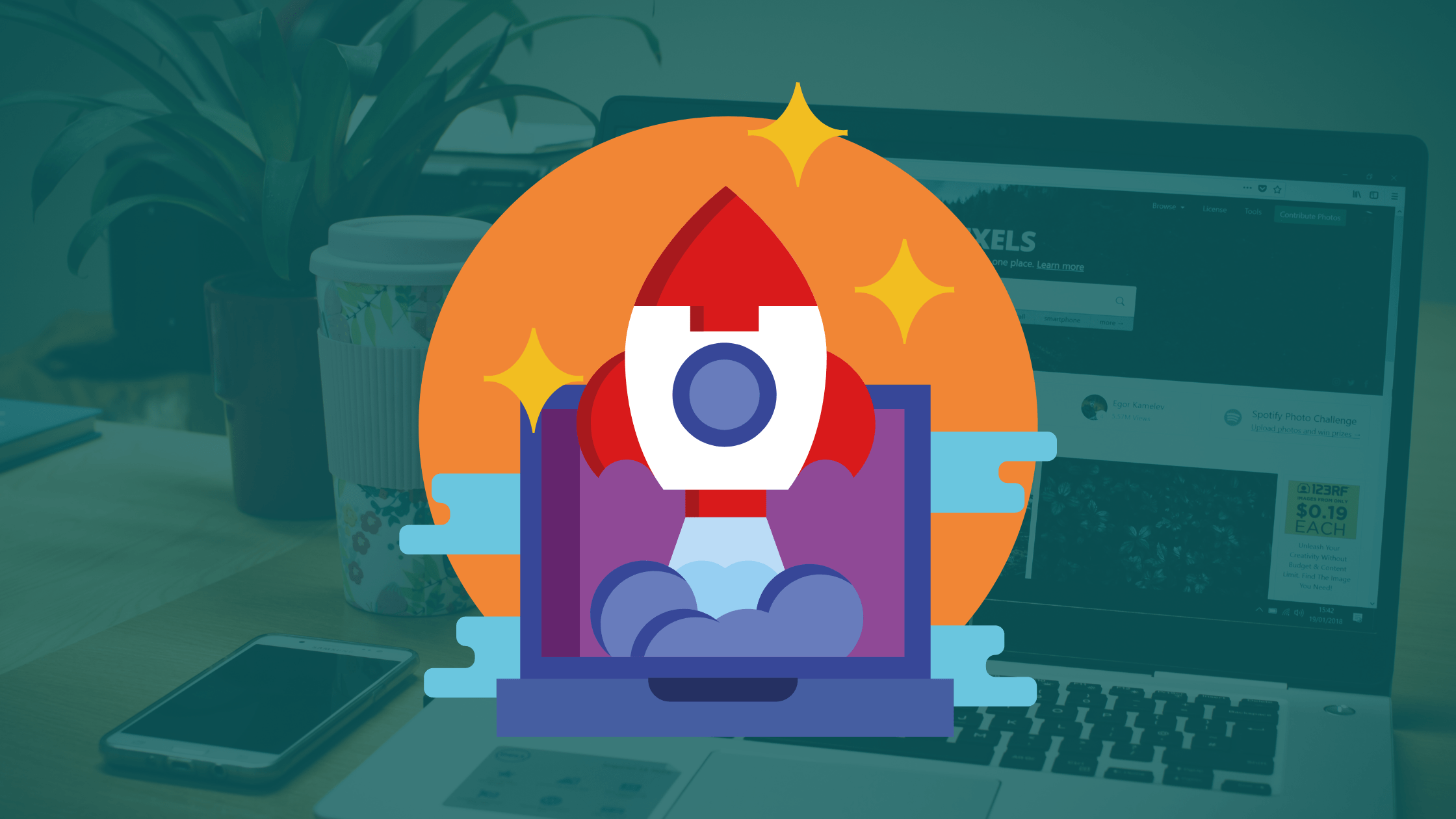 Your website can receive excellent search engine rankings from a website design and development company. As a result, it will rank higher in search results, making it easier for users to find you.
It will be challenging for potential customers to find you if your website is not SEO-optimized. Additionally, you are losing consumers if they cannot locate your website.
9. You'll earn more cash
Your customers will have a positive first impression of your business and trust it because the website will look better. This implies that you'll attract more clients who are eager to do business with you.
Additionally, as a result of your website's improved search engine positioning, more visitors will be able to find you. If you build your own website, you won't get these items.
10. It is a future-oriented investment.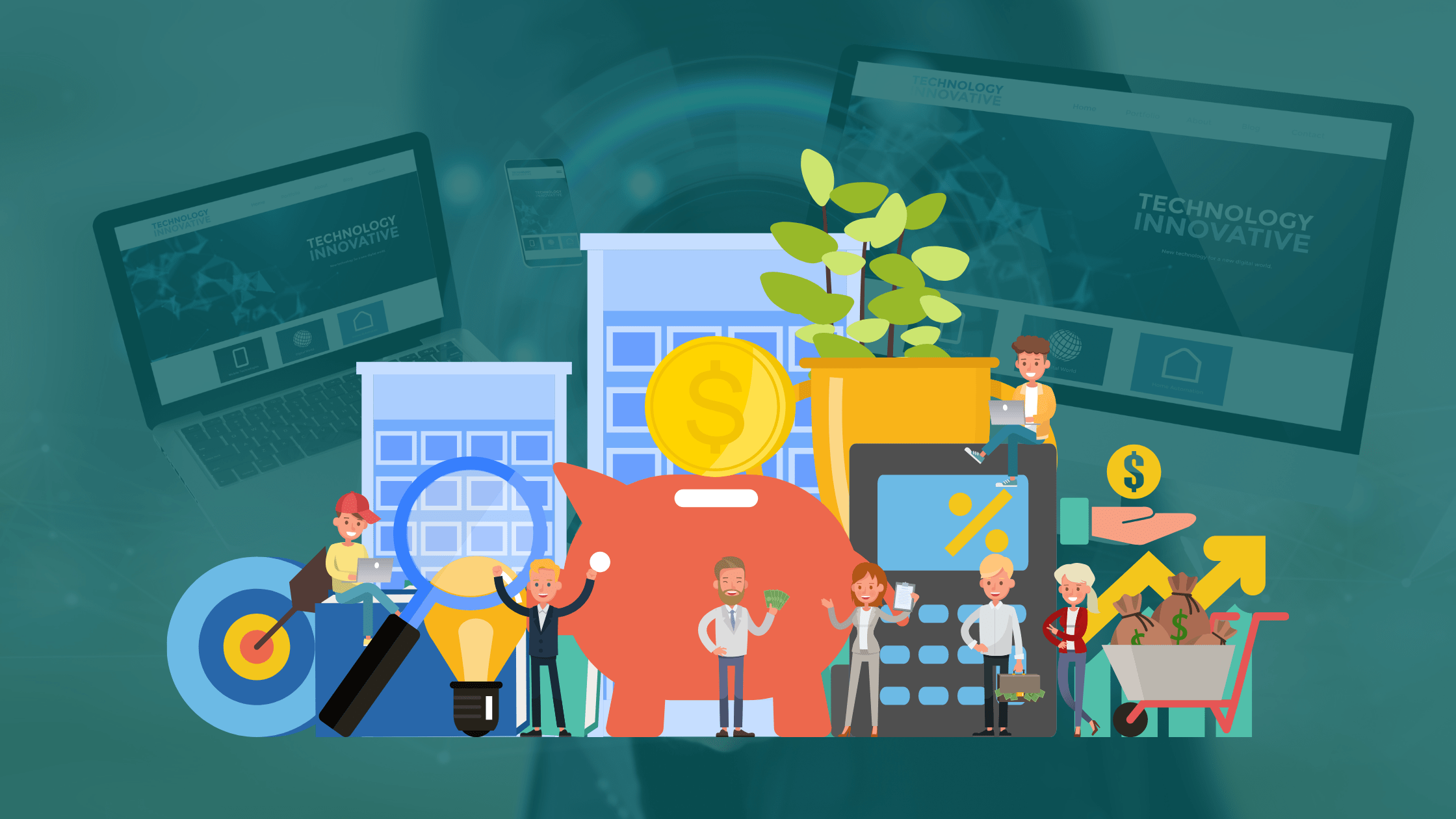 Your website is not an expense; it is an investment. And when you think about it that way, getting that personalized touch is definitely worth the extra money you invest. Remember that your website is the most crucial component of your business, regardless of whether you choose to work with Goodman Creatives to create it.
Hire a Reputable Website Design and Development Company
These are just a few advantages of working with a qualified website design and development company.
The list might continue forever. But the only factors that make it necessary for you to allow a professional to construct your company website are dependability, quickness, trustworthiness, cost, and a polished, expert appearance.
Give us a call if you need assistance finding a business to build your website, and we'll offer you the support you require.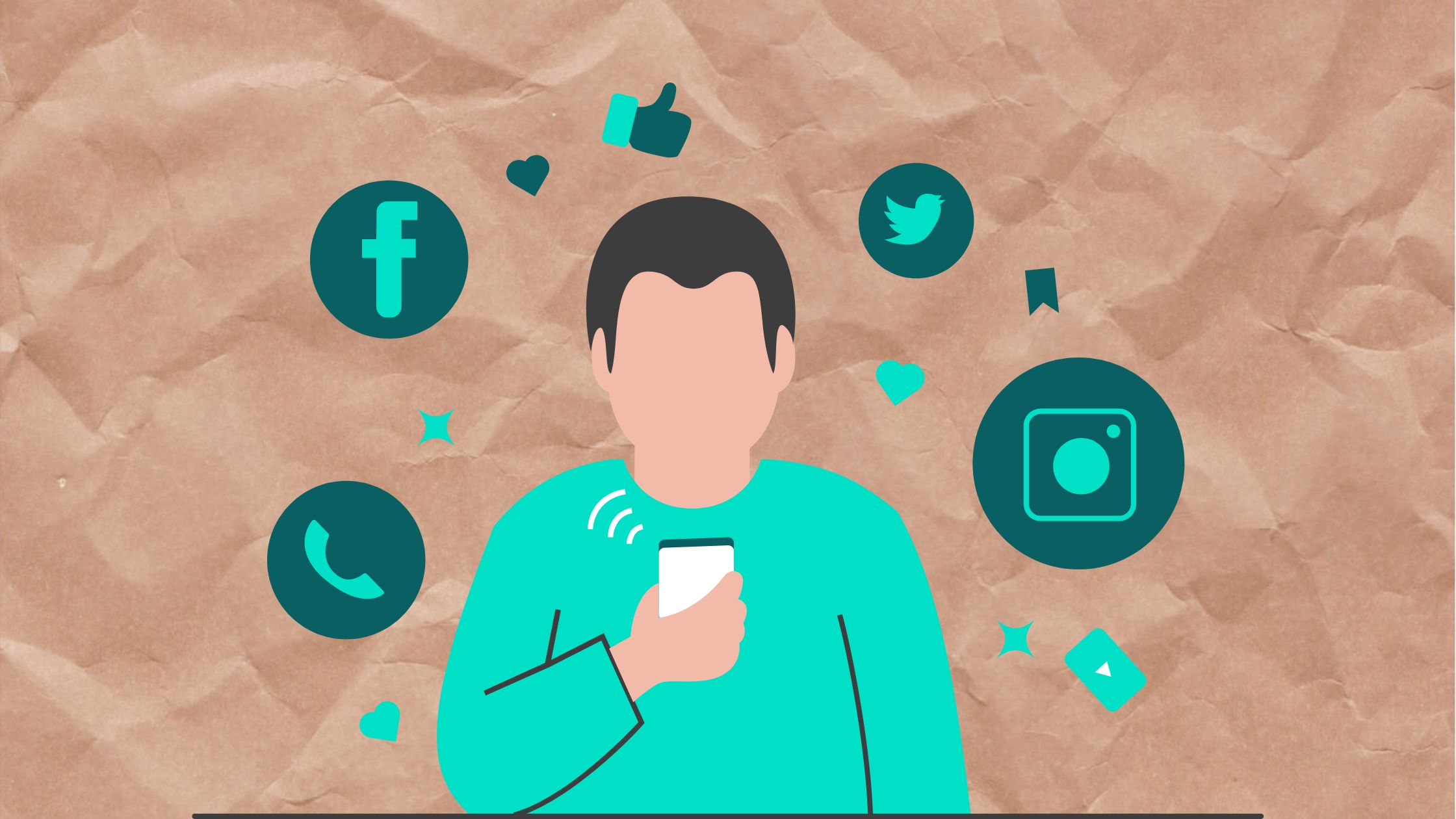 Filipinos are renowned for their friendliness, togetherness, and active participation in social media and the internet. The Philippines continues to lead the pack in terms of time spent on social media even amid the outbreak. But what does this imply for businesses in the Philippines?
Social media usage among Filipinos is widespread. They are indeed thought to be the most active in the entire world. This gives Philippine companies the opportunity to attract new clients in the internet market and increase sales.
Here are the top reasons why you should invest in social media marketing in the Philippines.
Top 10 Benefits of Social Media Marketing in the Philippines
1. Boosts Brand Awareness and Credibility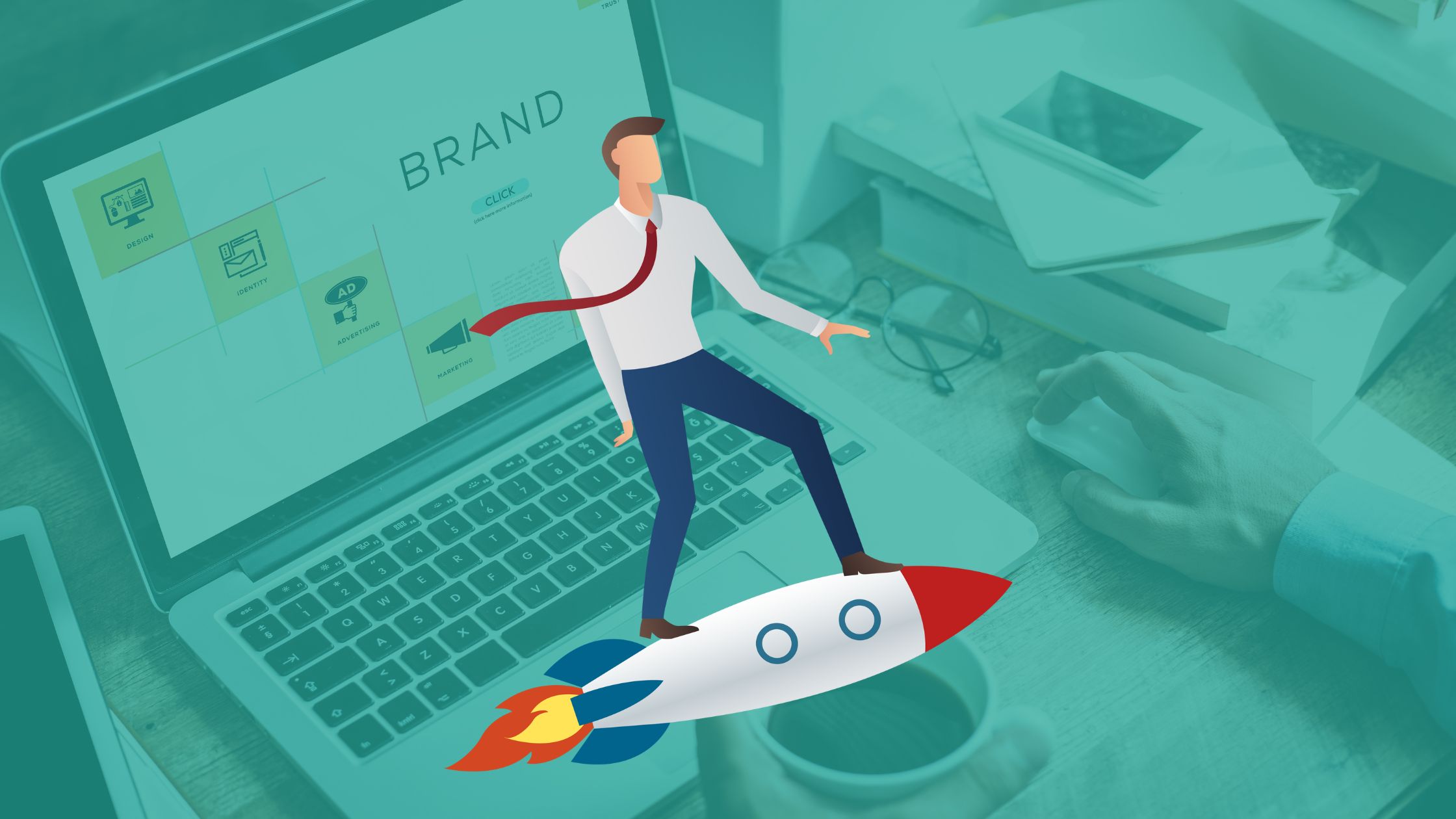 In any business, becoming the go-to authority is the best approach to increasing brand recognition and authority.
How? By producing content that enlightens your audience and offers useful information.
Because it informs your audience of who you are and what you have to offer, brand awareness is crucial. Social media makes it simpler for businesses to share relatable content with their target audiences while also building authority and reputation in their markets.
2. Understands Consumers' Wants
You have a rare opportunity to see what your clients are interested in thanks to social media. You can solicit their opinions on products, gauge their reaction to your most recent blog post, or find out how they feel about a brand-new app feature.
Customers' feedback enables you to identify what is effective and what requires improvement. Additionally, you'll be able to spot changes in their interests so you may adjust your marketing tactics as necessary.
3. Customized and Prompt Customer Service
Real-time communication with consumers has been made possible through social media, which is essential for providing excellent customer service.
While some Filipinos still prefer to call customer care, the majority use social media to post queries, voice worries, and vent complaints. Businesses have the chance to act swiftly and effectively to guarantee consumer happiness.
4. Improved Engagement and Communication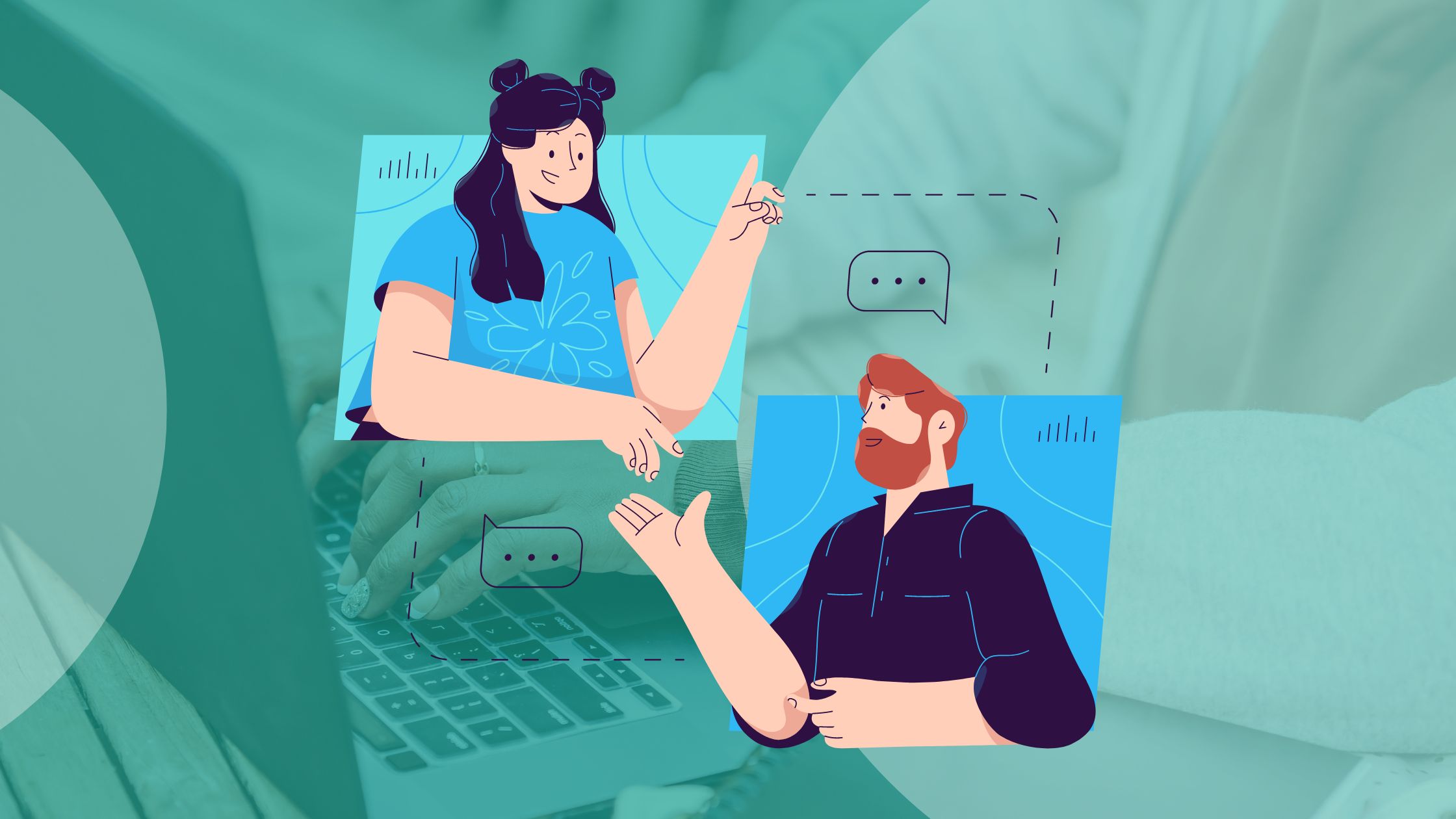 How can social media be used for this? Make your brand human!
No matter what kind of business you run, connecting with your clients is your main priority.
Social media marketing offers companies the chance to interact with customers using their distinctive brand voice and personality. What you stand for and what you believe in can be expressed through the content that you provide.
Most consumers prefer to do business with actual people and companies that share their values. So don't only sell your stuff or services. Tell a tale to engage your audience on a human-to-human basis.
5. Create Community and Gather Social Evidence
The best way to describe the benefits of using a social network like Facebook is as an online social network. It's one thing to have a sizable, outspoken consumer base, but what about a sizable, devoted following that will speak up for you? That is very different.
Another significant advantage of social media marketing for businesses is social proof. By demonstrating to prospective clients how many other people value the goods or services your business offers, social proof can help you stand out from the competition.
6. Identify and contact prospective partners and collaborators
If you have any questions, please feel free to contact us. Social media is the ideal venue for networking because it keeps people connected to their phones and laptops today.
Connecting with potential partners and collaborators is crucial for expanding your company. By joining social media groups, going to online events, or using your current network's circle, you can now quickly connect with people who share your interests or who could be possible business partners in your sector.
Just be sure to establish that initial contact in a way that encourages the receiver to reply to your message. Introduce yourself appropriately, let them know how you got to know them, and why you're messaging them. The most crucial thing is to consistently provide value.
7. Analyze rivals and spot trends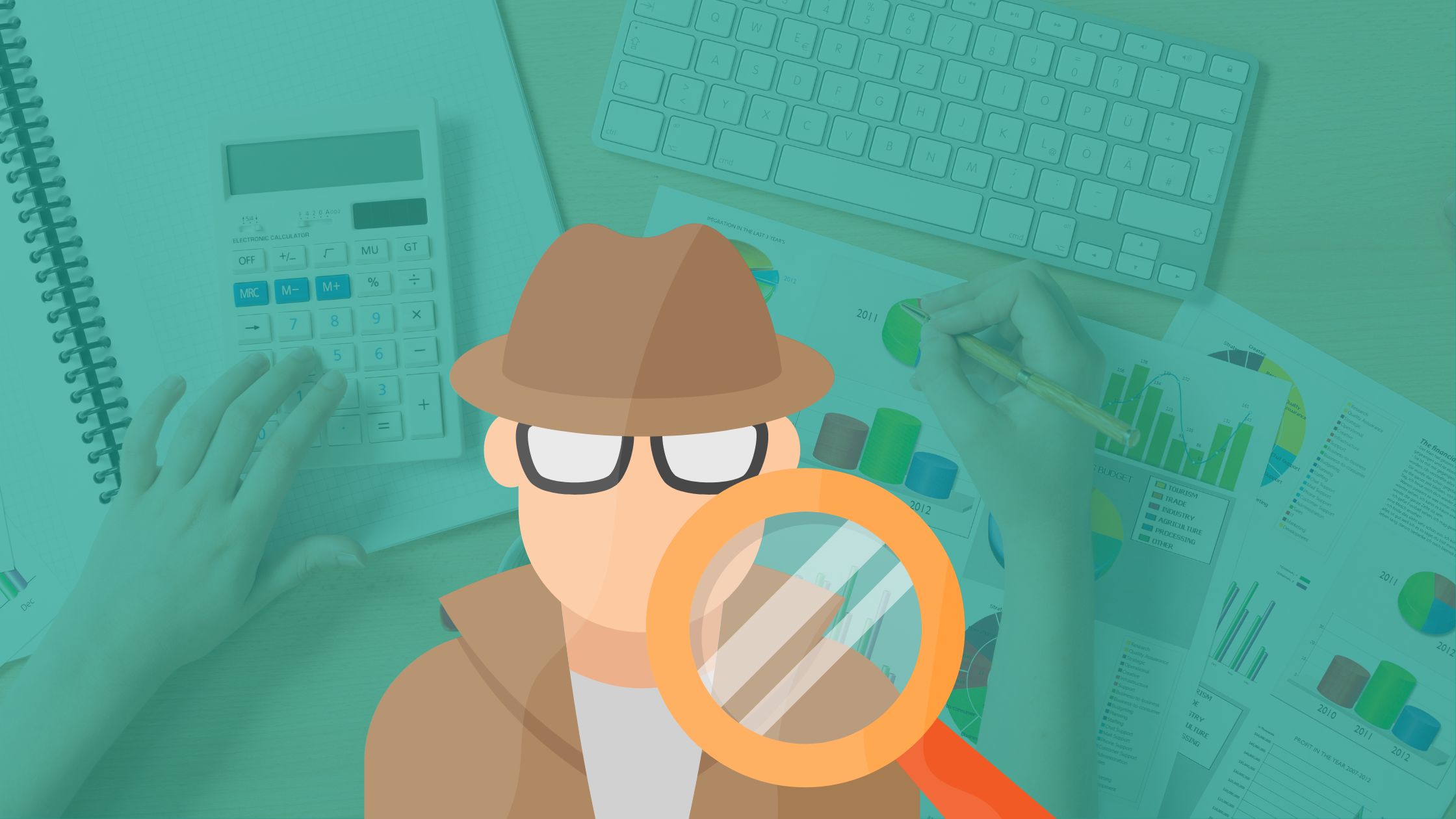 Studying your rivals is the best approach to finding out what works for them. Examine their websites, social media posts, and marketing initiatives. to paraphrase, they're doing it better than we could.
You can see trends in content, design, and customer acquisition strategies by investigating what other firms are doing. It's likely that your rivals are aiming for the same demographic as you. You can utilize it to inform the development of your own marketing plan by observing how your target audience interacts with their social media marketing initiatives.
8. Engagement and Personalized Advertising
Platforms on social media are a valuable approach to interacting with your target market.
You can segment your postings on social media so that they show up in the newsfeeds of users who have expressed interest in your brand or items. You can also utilize this to re-engage those who have visited your websites or abandoned their carts.
Traditional advertising techniques frequently result in financial waste and lost business prospects. Consider this: if you purchase a TV advertisement, it may air during programs that are not geared toward the customers of your business. However, you can quickly target messages to particular people who are more likely to be interested in what you have to offer via social media marketing in the Philippines.
9. Increase Revenue through Social Commerce
Integrating social media with your eCommerce website is one of the most efficient ways to expand your business because selling on social media is one of the pandemic's emerging trends.
Online retailers can easily open a Facebook Shop to share their product inventory thanks to Facebook. They will be taken to the eCommerce website where they may continue shopping and check out their orders when they click on the product.
10. Measure and Track ROI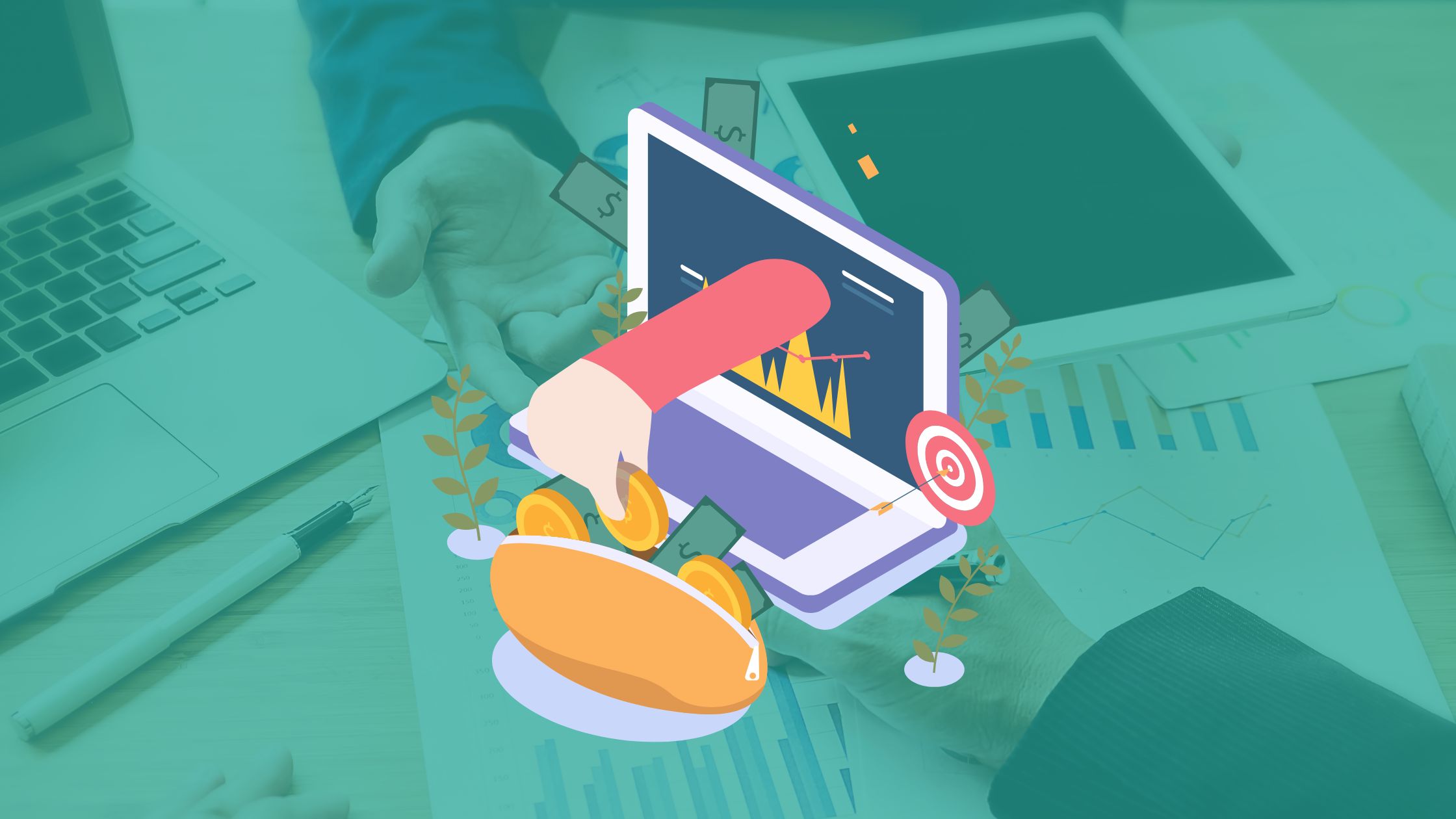 Measuring the return on investment (ROI) of your marketing activities is crucial from a commercial perspective. You don't simply produce content for the sake of it. You must evaluate the results of your social media marketing campaigns.
The native tracking and analytical capabilities available on social media networks can be used to track purchases, likes, comments, and engagements. the spruce up, the spruce up, the spruce up, the spruce up, the spruce up, the spruce up, the spruce up
Make sure to establish what a conversion means for your business and determine the main metrics you want to track. This is a crucial piece of advice for you.
Bottomline
Your complete omnichannel marketing strategy MUST include the effective tools of social media marketing in the Philippines.
There is no one strategy that works for all situations, so continuously trying new ideas and assessing what works and what doesn't will help to ensure that your company reaps the rewards of social media marketing.
Ensight's goal is to provide a large number of Philippine MSMEs with straightforward and cost-effective eCommerce tools and services. Partner with the most reliable digital marketing agency that'll help you maximize your use of social media marketing in the Philippines.
Too lazy to do it on your own? Leave it to the pros! Ensight has a dedicated team to help you manage your social media accounts and amplify your brand awareness in no time.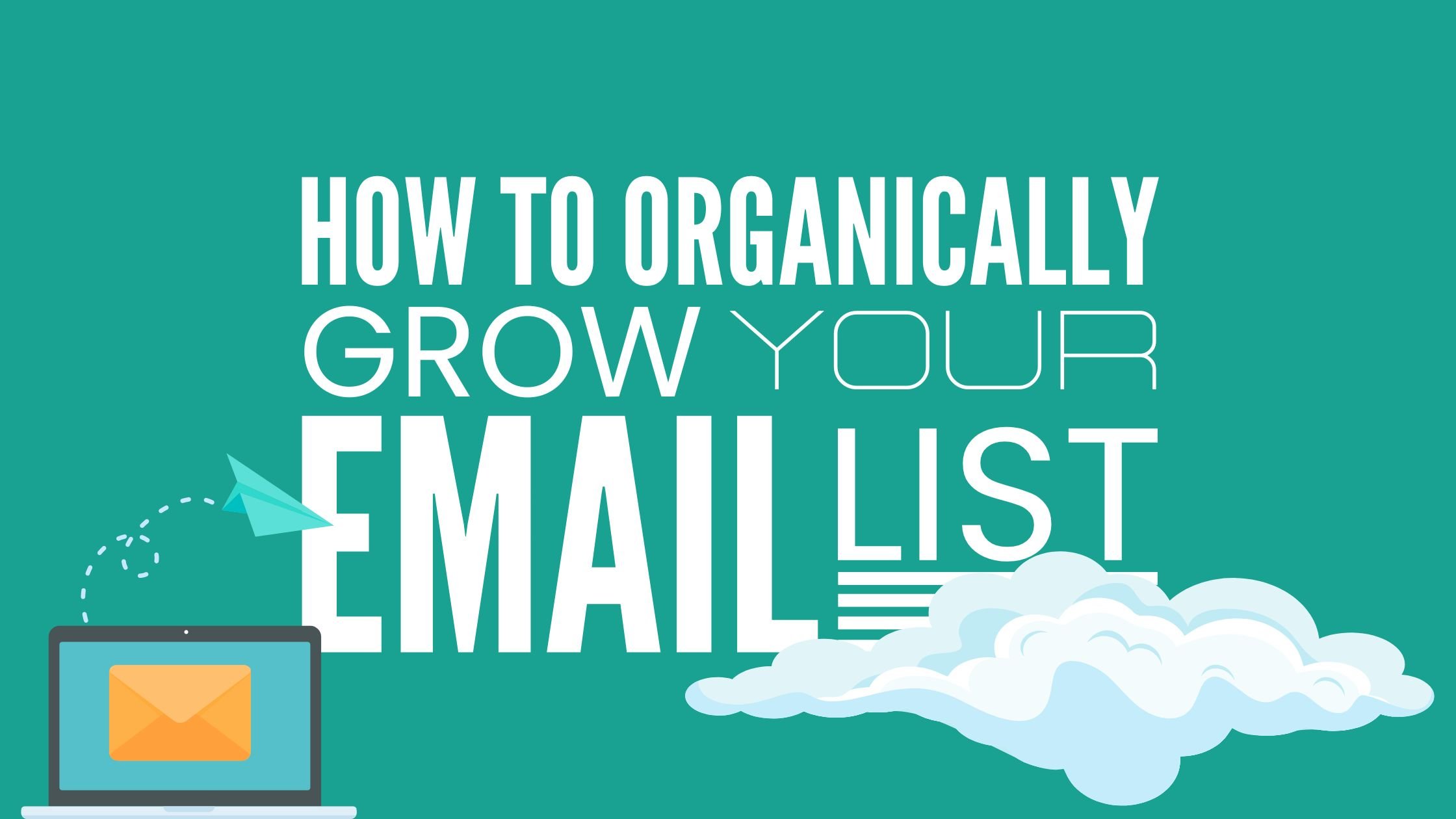 Email marketing helps you not only to build a relationship with your customers but gives you a proven way to nurture leads and convert them into long-lasting customers. 
No matter what type of business you operate, an email list is the most important element of a successful marketing strategy. With that list, you can share your story, promote your business, and showcase your products, all while turning subscribers into paying customers.
Here are some ways you of growing your email list in no time!
Drive Traffic to Your Website Through Social Media Channels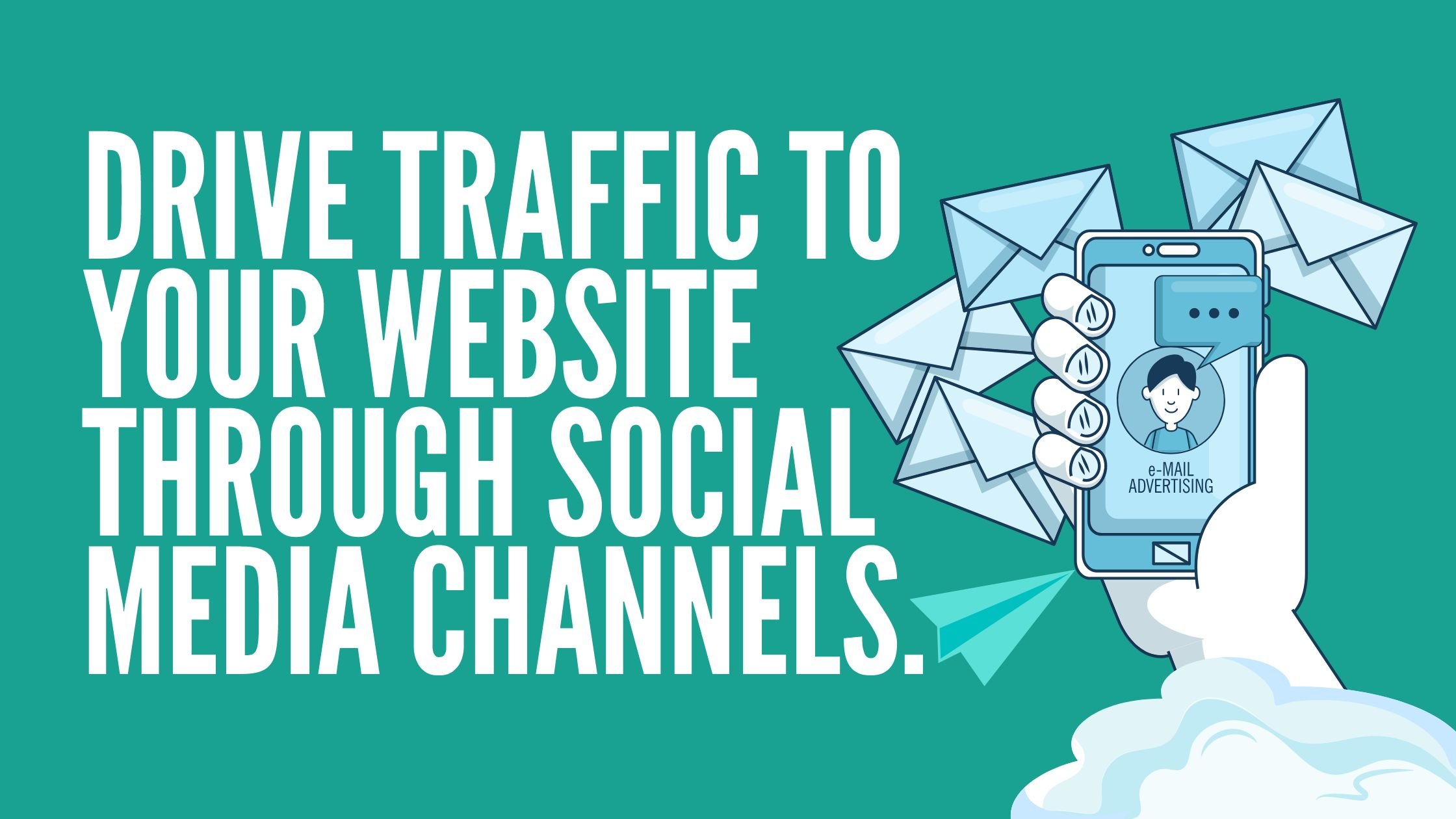 Because it gives you a chance to keep your clients engaged, email is a tremendously powerful tool for marketers. Of course, if your email list has a small number of subscribers, you won't be able to fully utilize this service.
You should therefore look for numerous strategies to expand your email list. The best results won't come from merely depending on a signup prompt on your website. In reality, website visitors generally have low opt-in rates.
Use social media to know how to increase your subscriber count. These techniques will help. Building your email list via Facebook, Twitter, and other sites can be a really wise move.
Keep in mind that all of your marketing platforms are crucial. You don't have to consider them as distinct from one another. Use social media to increase the size of your email lists if you're not happy with the number of your subscribers.
You'll be astonished by how successfully these marketing tactics combine.
Produce consistent content that is engaging and helpful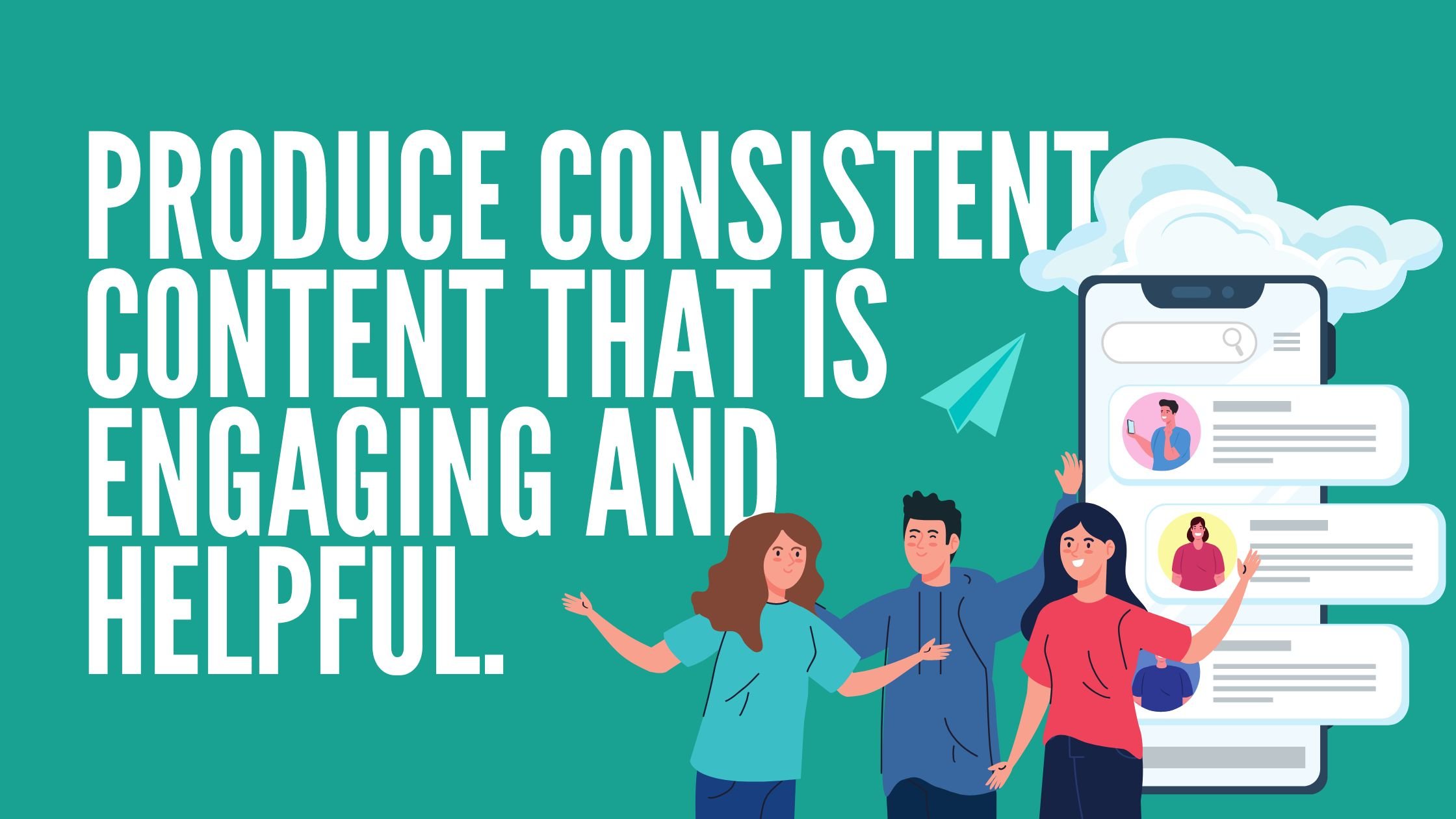 The majority of people's daily routines now include a significant amount of social media use.
Nearly 50% of Americans use Facebook daily, and 70% log on at least once, according to a recent Pew Research Center research.
We have many options for interacting with one another, sharing information, and connecting with brands thanks to social media sites. And as a result, it has become crucial for firms to give their social media strategy top priority.
However, it is simpler said than done.
As most social media marketers and business owners are aware, it may be challenging to constantly produce interesting material, particularly if you need to post frequently in order to stay relevant and connect with your target audience.
There are also more than 3.8 billion users on various social networks. And the number of people who own mobile devices keeps rising quickly.
With the appropriate approach, businesses may reach millions of potential clients who are actively using these websites.
Offer a free downloadable resource that fits your business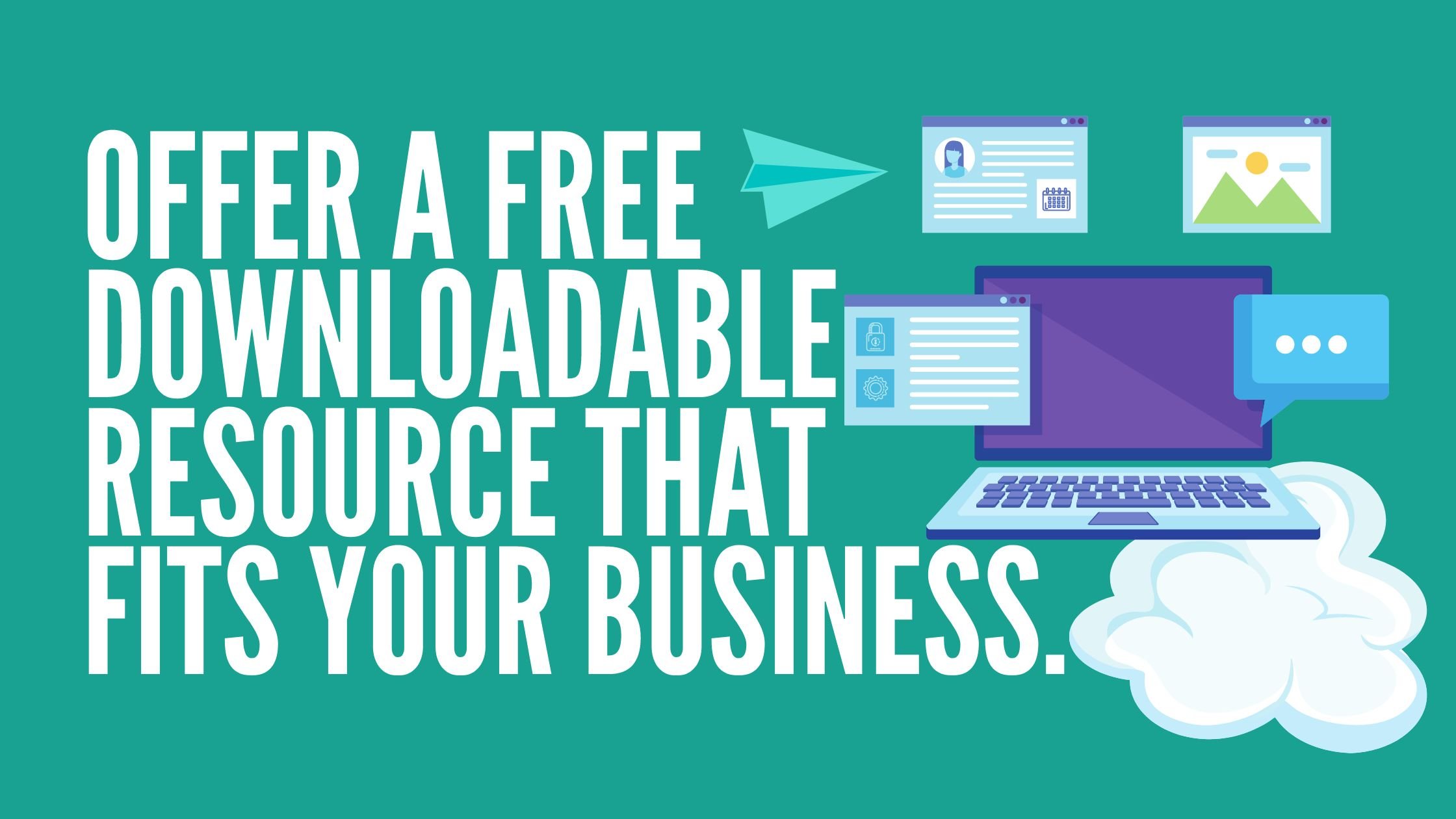 The approach you use to setting up your website's subscription box will rely on your choice of website framework (such as WordPress), theme, and email service provider. The majority of businesses offer simple, step-by-step instructions on how to connect your email subscription service to your website. There are a lot of third-party plugins that will make the procedure easier in addition to the website platform, theme, or email service provider you choose to employ.
To get people to join your email list, you should first make one free offer. Later on, though, you should add more paid incentives. Many of your readers will visit your website in search of various essential information. You might have visitors to your website who want to learn more about art therapy and depression, and you might also have visitors who want to learn more about art therapy and anxiety. The ideal result is to make a free offer accessible to both readers.
Conclusion
To keep track of your progress and find out exactly how many new individuals subscribe to your email list, keep an eye on your reports after publishing your pop-up form and Facebook advertisement. Once you've established a baseline, think about modifying your messaging, timing, user experience, and other factors to see how they affect your conversion rate.
Every brand and business must now participate in the digital world in some way since we are in a period of the rapid digital revolution. However, merely "being present" online is never sufficient in the face of swiftly advancing technology and relentlessly escalating competition.
The importance of creating a permanent internet presence is growing, but so is the difficulty of doing so. Because we are certain that there are many distinct facets of the digital marketing spectrum. It covers things like content marketing, email marketing, PPC for eCommerce, and many other things.
Choosing a digital marketing approach that will increase brand engagement may not be simple. This is precisely why you might require a qualified group, such as a digital marketing firm, to establish an appropriate online presence for your business and assist you in connecting with your target market and clients to raise brand awareness.
Digital marketing companies take on the duty of the company's digital brand image and work with you to increase your online visibility and credibility. However, it's crucial to understand which organizations are best for your requirements. You must be able to choose the digital firm that best meets your needs because each one has a different area of expertise.
Know your goals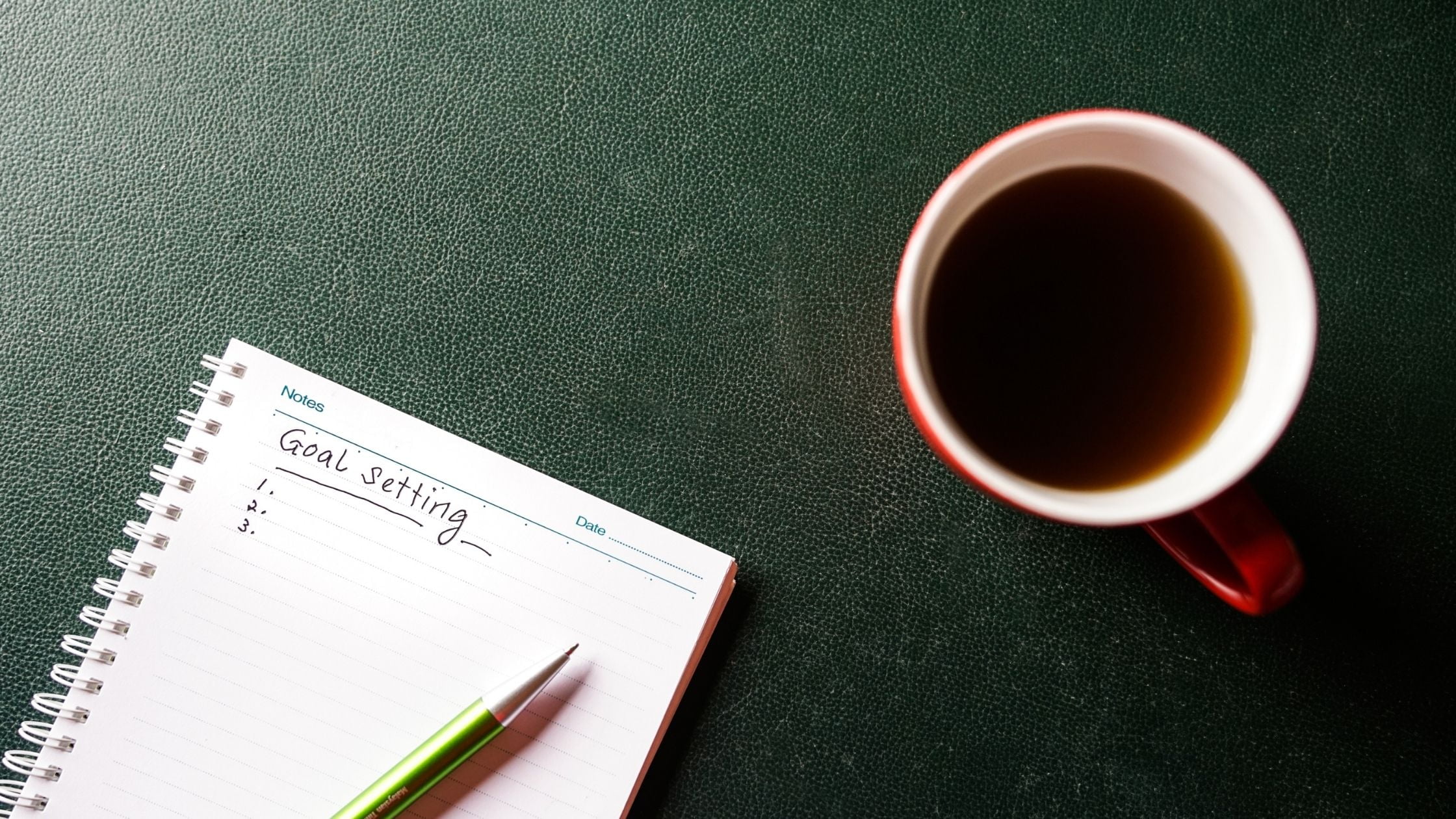 You must choose your brand's needs before working with a digital marketing agency. Knowing what you want to do will help you communicate effectively and achieve your goals.
Even before you begin looking for an agency, your business can filter according to internal needs by identifying them. The first stage is choosing your spending limit, but more crucial, it's knowing why you want to hire them.
You might wish to launch a new product or service, or perhaps your main objective is to create an online community. In both situations, recognizing why you need to engage with an agency and developing an internal strategy will positively impact how long it takes to find an agency.
Research thoroughly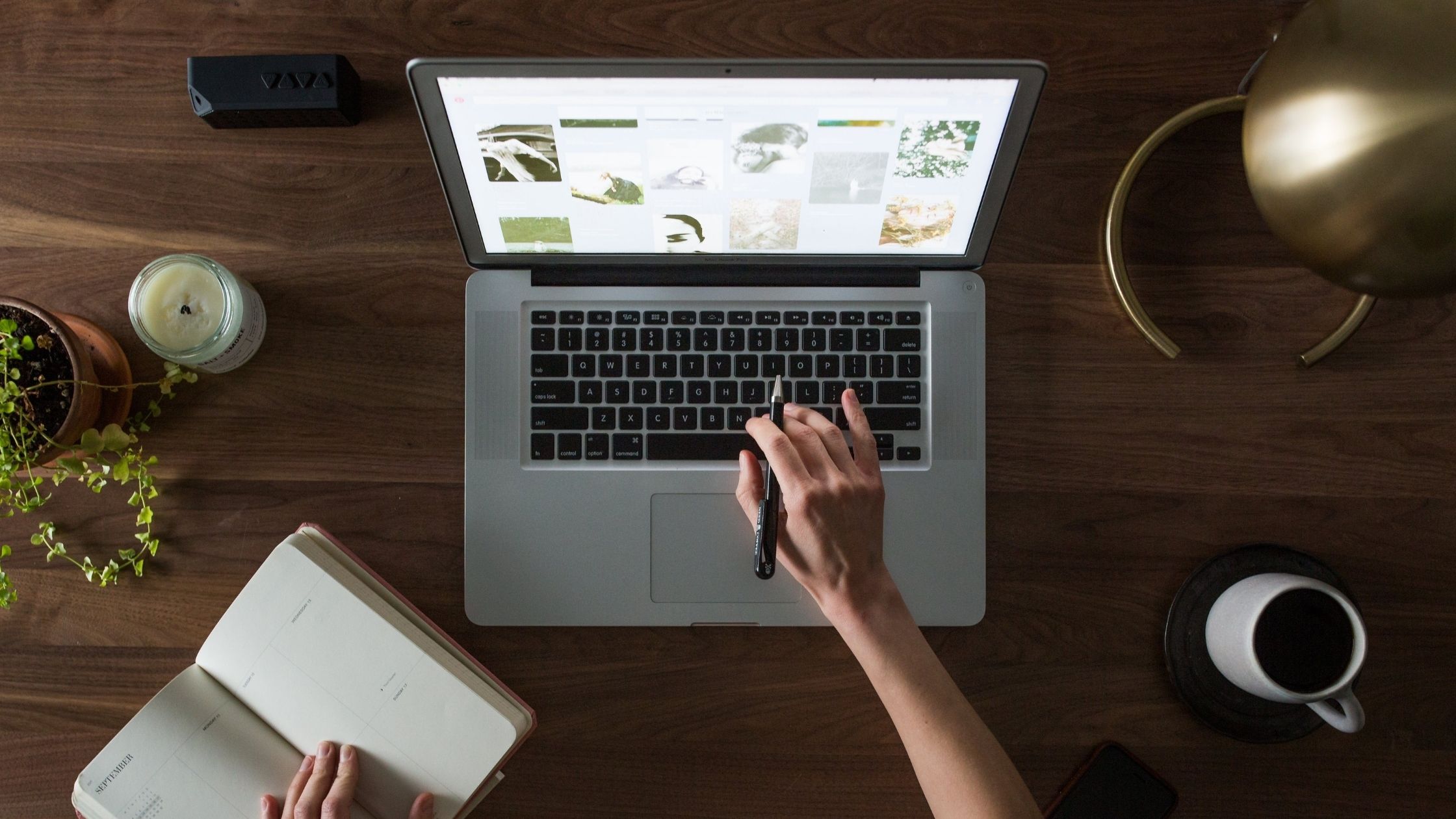 Digital agencies come in a wide variety, but it's not evident if all of them can offer the required service. Finding the ideal one becomes more challenging as a result.
Although there are many agencies out there, you should make sure the one you choose is in line with your prospects and objectives.
When you conduct the proper research, you will ultimately save time and money because you will know whether an agency is reputable or successful as a consequence.
Check reviews and the latest projects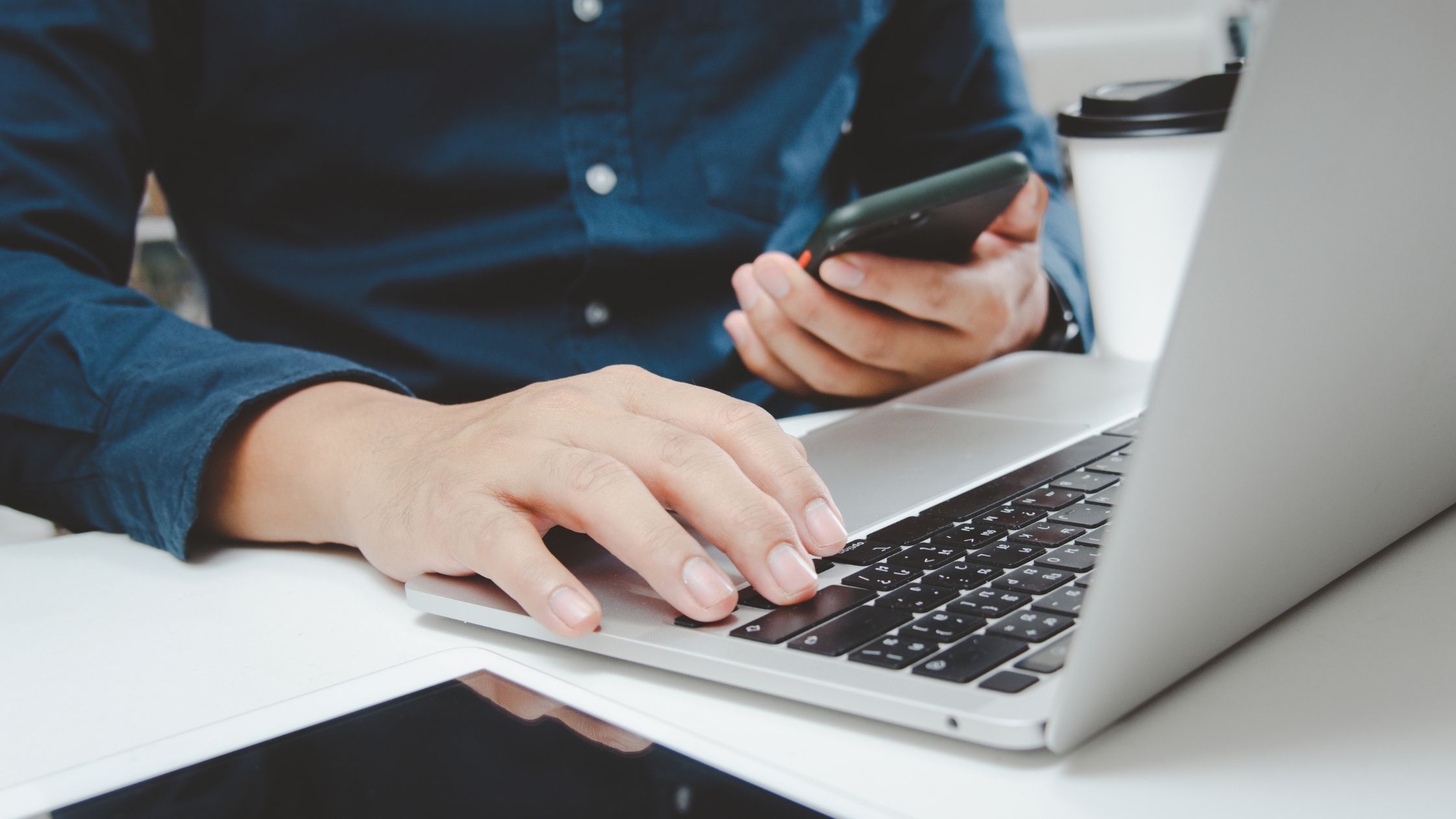 You should ask for a portfolio of their most recent jobs and projects, which will give you verifiable proof of the agency's expertise. Finding organizations that are willing to share their work and outcomes will be essential to your decision-making.
The most crucial thing is to select an agency that will provide you with a proper approach, a detailed plan, and the precise outcome you're looking for.
A company's capacity to present its successfully completed projects entitles it to ask former clients to serve as references. You should think about this before signing a contract with a digital agency.
Check if the agency is up-to-date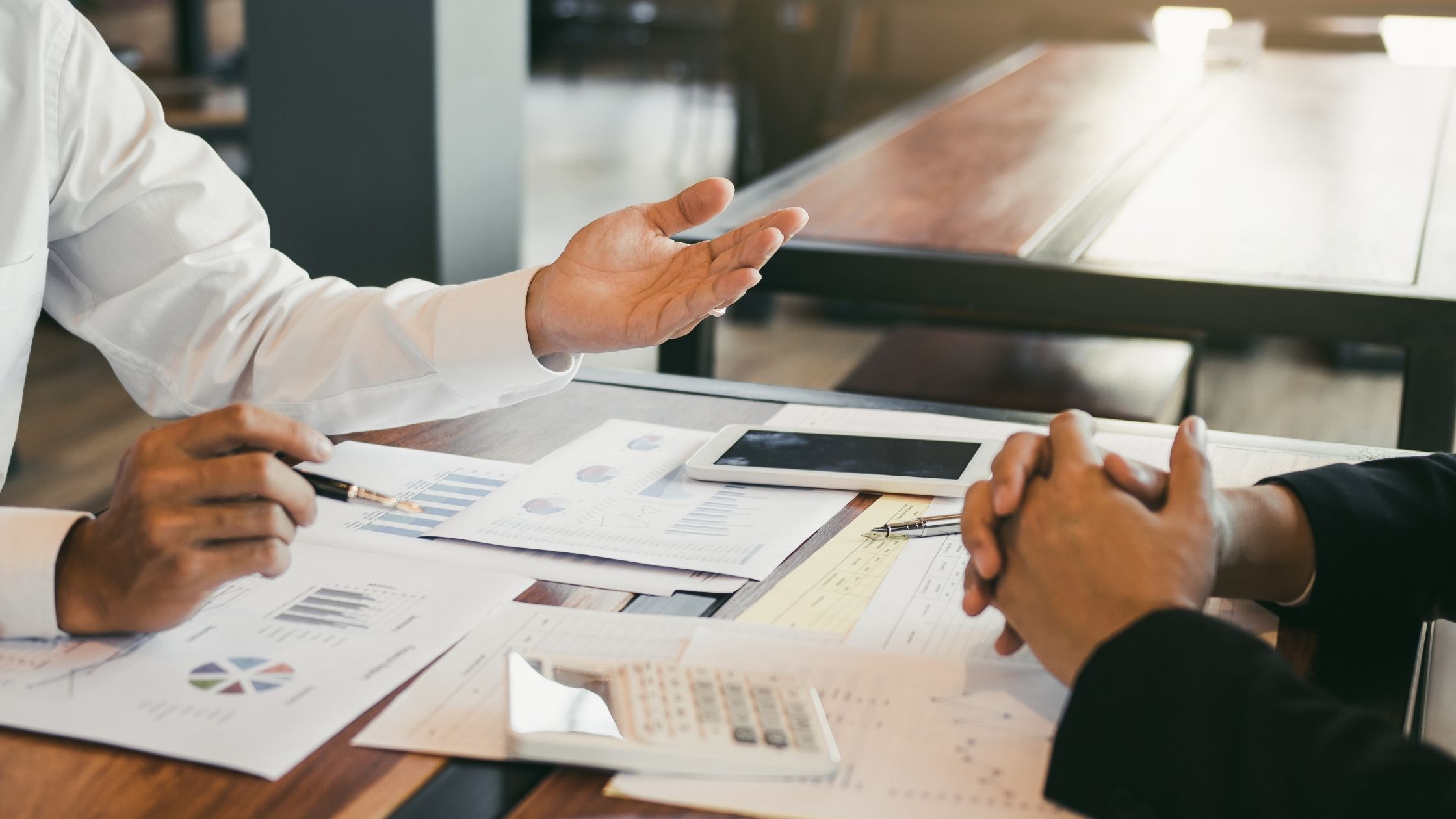 The living environment is always evolving in the digital age. Additionally, it's important for us to develop a flexible mindset as marketers. A fad from yesterday can be outmoded tomorrow.
In this situation, it is crucial that the firm you work with always stays current, pays attention to advancements and trending issues, and includes them in its marketing strategy, especially if it is a long-term plan.
In certain instances, this could lead to a little modification of the original strategy or lead you astray from the course you had in mind. In this situation, you could choose to put your trust in the agency you choose if they have a lot of success and expertise in their industry.
Choose a fully-specialized agency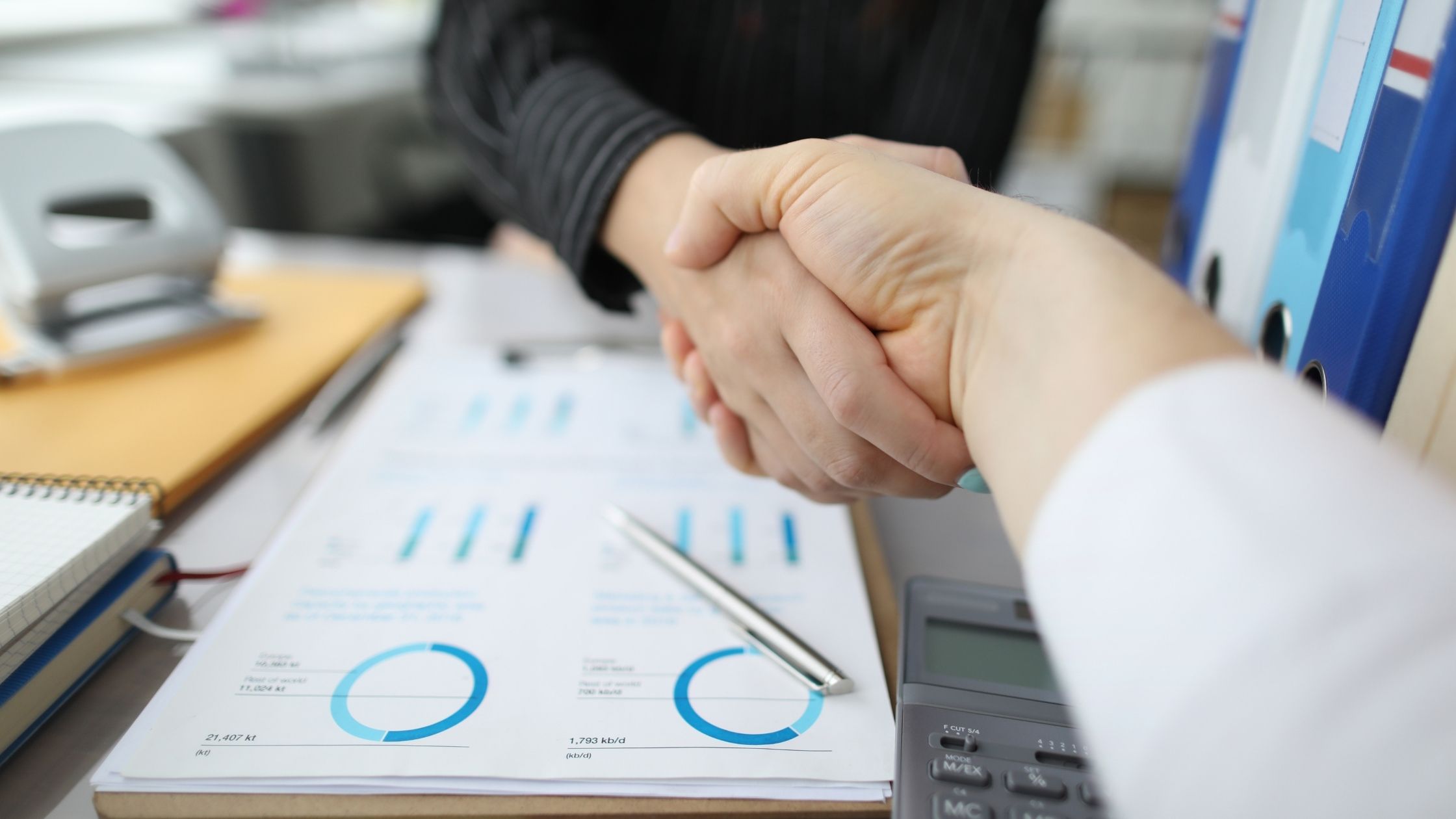 Instead of selecting companies that address every potential problem, it will be more productive to engage with organizations that specialize in your demands when it comes to digital marketing.
Digital marketing may appear simple to those outside the field. Still, the processes involved in content production, competitive research, and effectively reaching your target audience are far more difficult than they appear. Moreover, as new trends in digital marketing appear every year, things constantly change.
Additionally, the task can be greater than you anticipate. Businesses or brands may need to work with effective digital agencies to have a certain position in search results, on social media, and most importantly, to reach the intended audience.
Although hiring freelance writers or social media experts is typical, digital marketing may call for more extensive support. Choosing where and how to obtain this essential assistance, though, is as crucial.
Pick the best digital marketing agency in the Philippines
The key to choosing the best firm is to be familiar with the foundations of digital marketing. You can learn the abilities required for the success of your business with an agency that's fully specialized in Digital Marketing, including social media marketing, PPC, email marketing, SEO, and digital strategy. With current and useful digital abilities, you can take the wheel right now.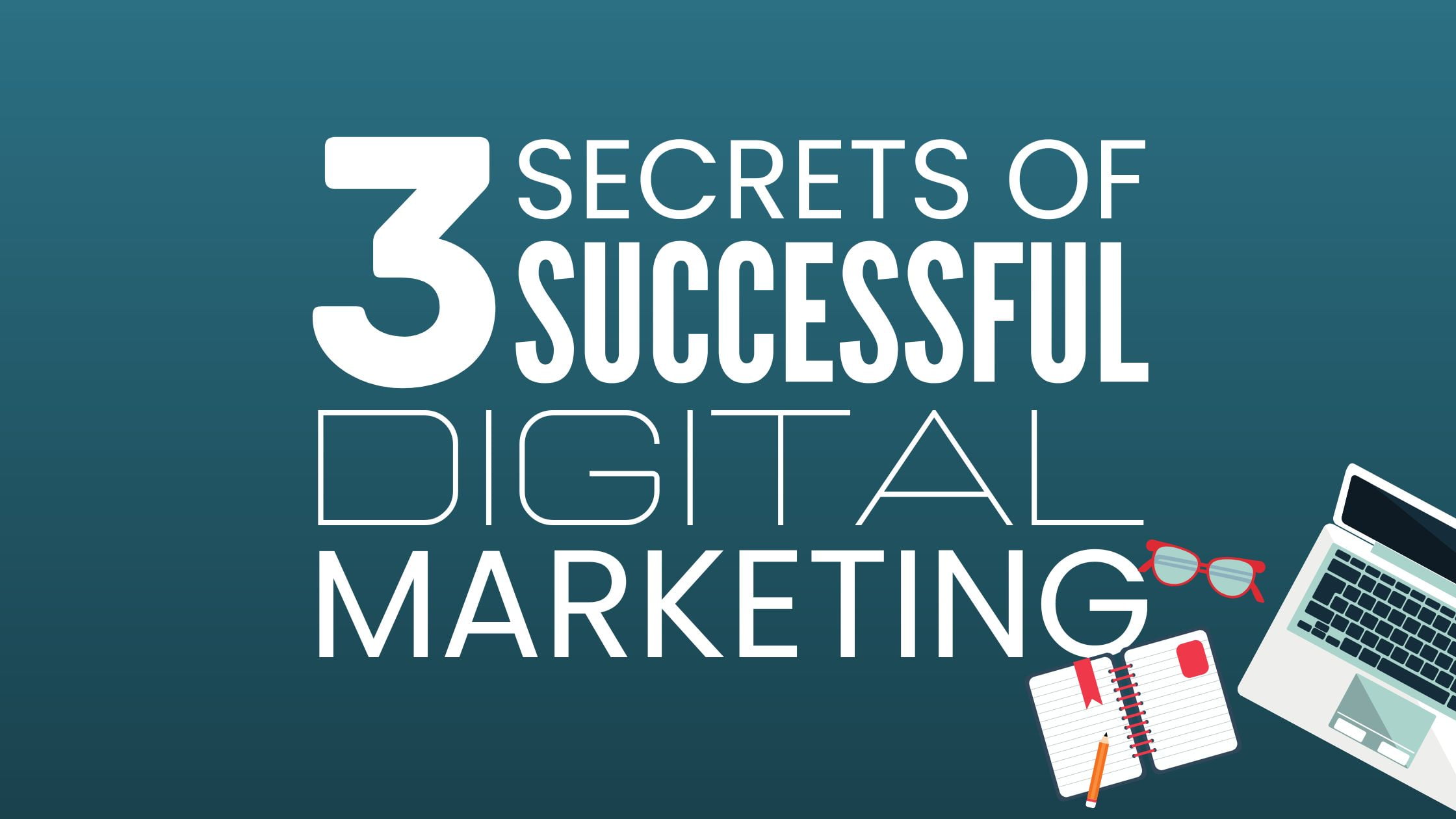 A company today simply cannot afford to operate without efficient digital marketing techniques if it wants to compete in the crowded industry. Starting a legitimate digital marketing agency can be the smart decision in this situation.
Everyone will seek out your services to aid them in improving their visibility, reach, and rating, right?
But only if you're dedicated to creating a prosperous digital marketing agency.
Even while you don't have to start off by providing every service related to digital marketing, a whole bundle would put you on the correct track. Here are several behaviors that could have a big impact on your success.
Top 3 Ways to a Successful Digital Marketing
Know your business target audience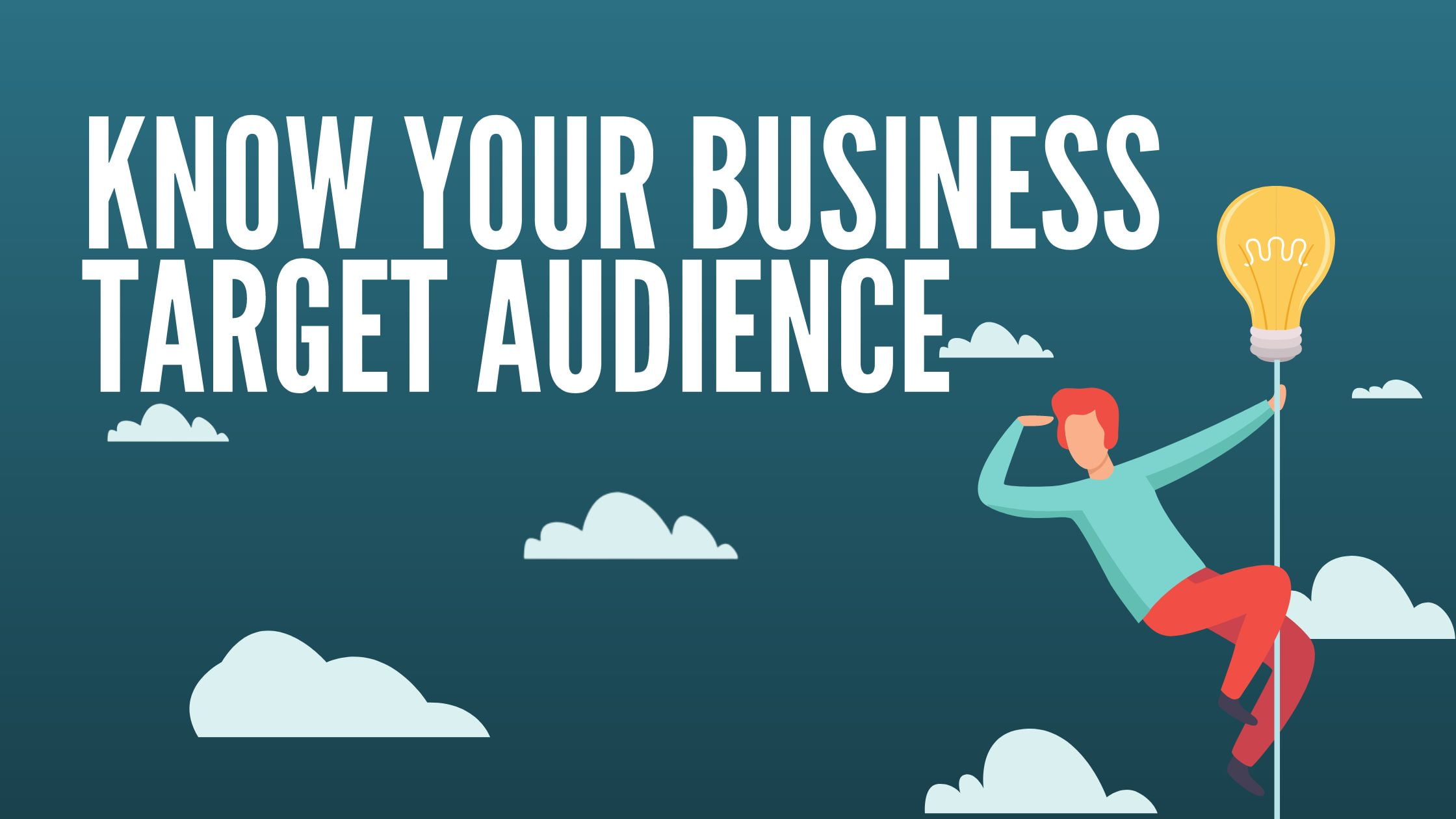 Do you recall hearing the advice to "know your audience"? These sage remarks form the cornerstone of an effective marketing plan. Since it is impossible to reach everyone at once, it is essential to identify and define a target audience. Small firms may compete with big companies in the present economy by marketing to specific target markets. By concentrating on the requirements of your current clientele, your company can create an efficient marketing plan while also saving time and resources.
It may appear exclusive to target a particular audience, but this does not imply that you are excluding those who do not fit your criteria. By figuring out who your target market is, your company can concentrate its marketing efforts and budget on the demographics that are most likely to become customers. In this approach, you may generate company leads quickly and affordably.
Understanding consumers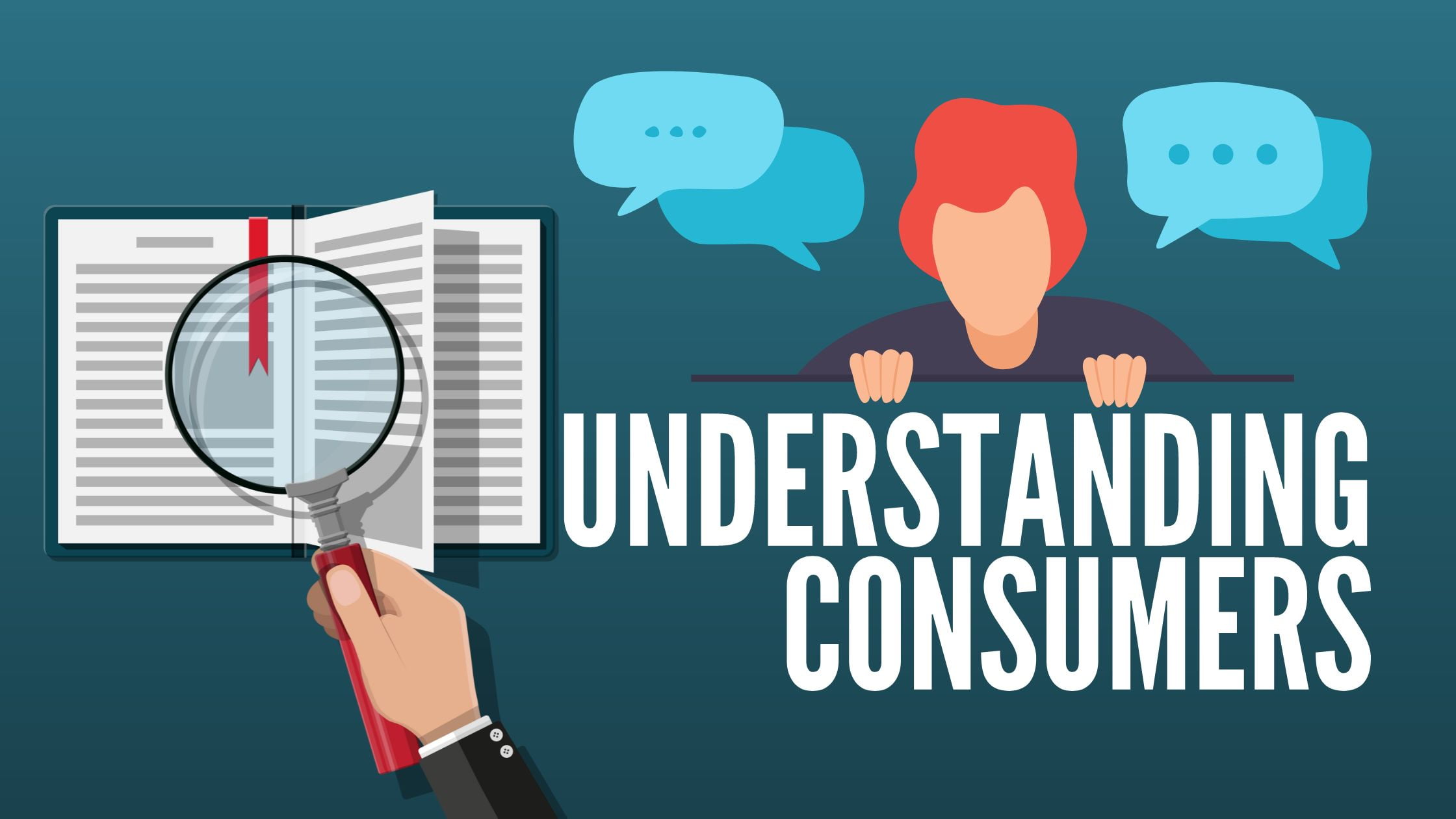 Understanding your target audience is essential for marketers. Every marketing strategy and plan you employ will be defined by this information. Although it may seem like a terrific approach to reach as many people as possible, airing an advertisement during the Super Bowl is also pricey. Additionally, only 25% of the views would be genuine buyers of your product.
Your advertisement will be seen by fewer, but the correct, individuals if you know that your target audience reads a particular publication or watches a particular program. If you sell running shoes, for instance, adverts in running periodicals may be more appropriate for reaching your target market. To maximize the return on your marketing investment, it's critical to choose the appropriate media.
Create interesting content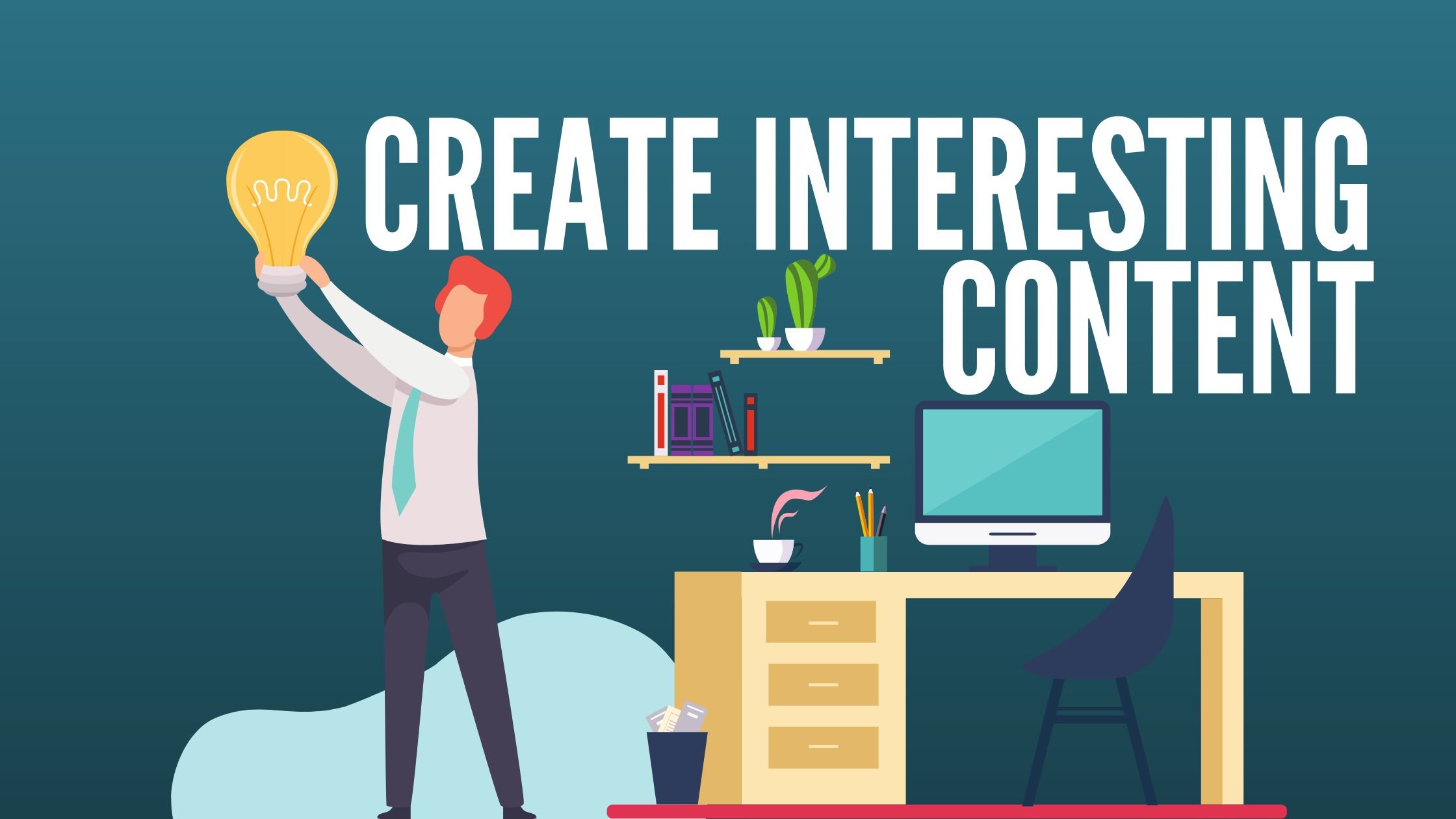 The pinnacle of inbound marketing is content production. By producing content, you may engage readers in meaningful ways, give out free and helpful information to your audience, and draw new visitors to your website.
These content marketing statistics demonstrate that you are also producing significant value for your business:
Nearly 40% of marketers claim that content marketing is crucial to their overall marketing plan. 81% of respondents claim that their company uses content as a business tactic.
According to data gathered by B2B marketers, content marketing is effective for generating revenue (51%), nurturing leads (60%), and growing an audience of subscribers (47%).
Additionally, 10% of online marketers claim that blogging yields the highest return on investment.
Find the Best Digital Marketing in Cebu
Now that you know what makes digital marketing successful, it's also crucial to look for the best digital marketing in Cebu that will help you to become one.
Consequently, a digital marketing plan maintains your brand on target when you launch your future marketing channels. By applying these secrets, you can reach more of your target market and become more visible to them. Some will take time, while others might go quickly. Additionally, you might discover that you keep repeating some of them and overlapping others. Accept the format and personalize the procedure.
Despite having one of Southeast Asia's fastest-growing economies, the Philippines is currently experiencing a homelessness issue. In the Philippines, a nation of 106 million people, there are roughly 4.5 million homeless people, including children. There are several factors that contribute to homelessness in the Philippines, including lost jobs, inadequate income or a lack of a secure job, domestic violence, and the loss of a home due to a natural disaster. To address this issue, both the government and non-governmental organizations (NGOs) are involved.
Whether we like to admit it or not, the majority of us choose the former. Instead of working to help the homeless get back on their feet, we blame them for their predicament. We are socially programmed to distrust those we perceive as not being excellent community members. Homeless individuals are frequently represented as criminals and disease carriers in the media, including in some movies.
Few people are aware that the majority of us are only one paycheck away from being homeless. One broken relationship or the loss of a loved one is all it takes to completely upend someone's life.
Even the most rational individual could discover oneself in a hopeless situation with no one to turn to. So their choices aren't actually relevant. The main focus is on the predicament they were in, from which there is no simple solution.
As a result, we should help them rather than hold them responsible for the things that are beyond their control
ENSIGHT FEEDS THE HUNGRY, TOO.
Since the year started, Ensight has already planned of carrying out community service. With careful observations, the core has unanimously decided to do a "Feeding the Homeless" activity, as part of their year-ender company goals.
In the last week of November, the Core, together with the other members, have been mentioning the activity during their weekly meetings. From the legal permits in a specific area of the activity to the foods they'll be feeding out. Everything was planned out in detail – with the purpose of giving back to the community.
On December 3, the team gathered at the headquarters early in the morning. They have cooked fried chicken, lumpia rolls, and rice. They placed them in a number of styrofoam meal boxes and packed them up. The team headed to the permitted area around the vicinity of Cebu City – Maxilom Avenue, Jones Avenue, and some parts of Mabolo City. They didn't miss any opportunity and witnessed the hardships of the homeless people resting under the scorching sun and sleeping through the cold nights. As Ensight passes by these fellow human beings, it is truly heartbreaking to see how these people are living to survive.
As soon as they arrived at each destination, all the members extended their hands in giving packed meals. It was such a heartwarming moment for the team to see the smiles on the faces of these people give – and that is something they will always treasure in the year 2022.
ENSIGHT AT ITS THANKSGIVING
Indeed, this year is a fruitful one for the company because of the many success it has claimed. Ensight is a growing digital marketing agency in Cebu because of its local and international clients.
Therefore, organizations and volunteers both need to play a contribution to reducing hunger in our communities – including Ensight. As they positively impact the lives of those in need, those who engage in this kind of community service experience the unexpected reward of feeling happier within.
The long-term success of a corporation is significantly influenced by digital marketing. Business owners who adopt and use the most current marketing strategies will outperform their competitors in sales. You should employ digital marketing as a business owner to beat your rivals and create your brand as a leading authority figure.
Digital marketing: What is It?
Utilizing digital platforms and technologies to market a company, its goods, or services is known as digital marketing. You can find its beginnings in the late 1990s, a time when Google was becoming well-known as a top search engine. Since then, other digital channels have appeared, enabling business owners to use this cutting-edge marketing strategy to reach their target demographic. Why then should you advertise your business through digital media? Here are four reasons why:
1. Produces Instant Results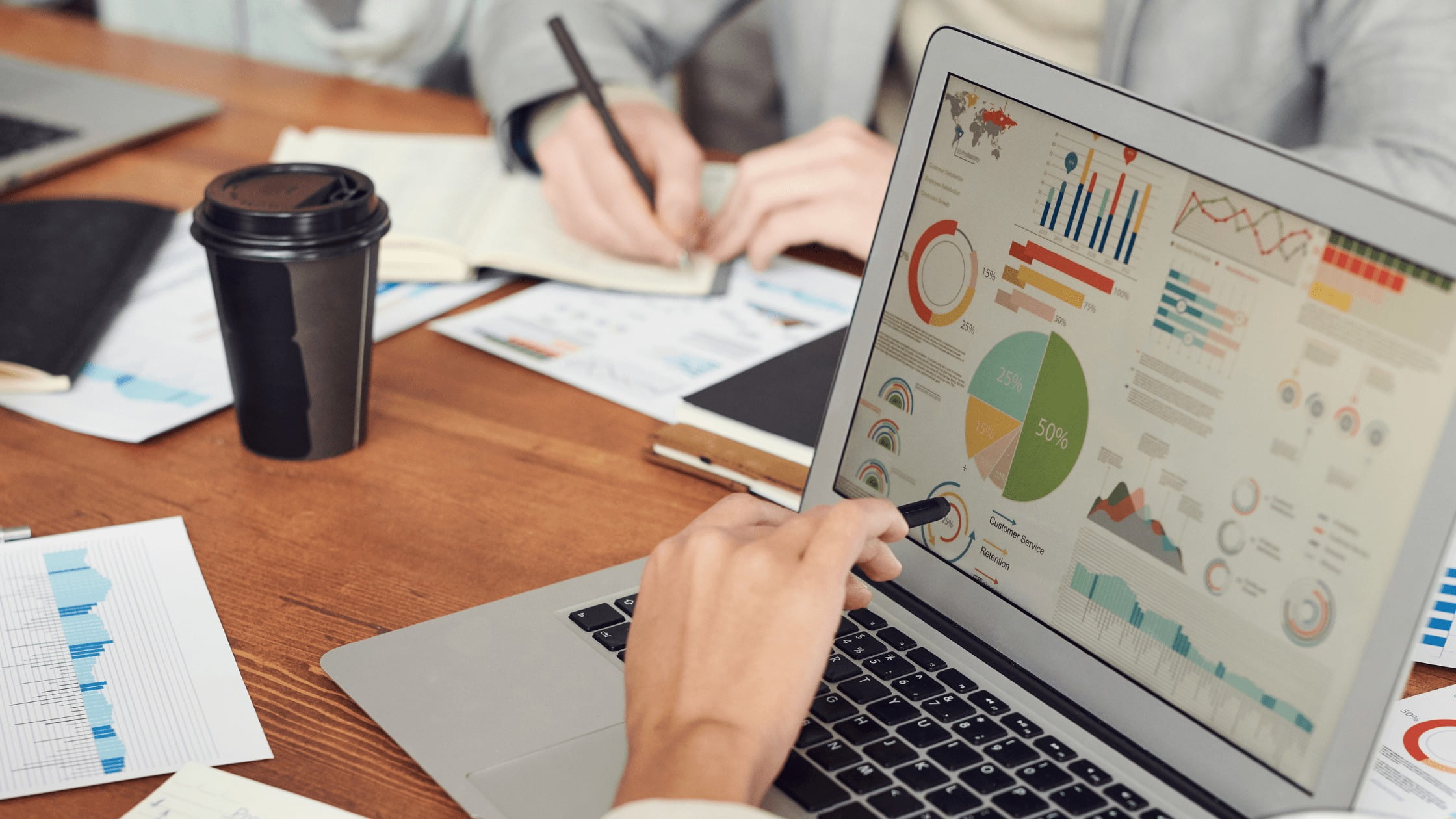 Using paid digital advertising to promote your business produces fast results. For instance, with Google AdWords, your ads will start to appear as soon as they are authorized, which often takes less than 24 hours. In contrast, it may take months for search engine optimization to gain traction. Your company should use digital platforms for advertising if you want to see an immediate rise in sales or conversions.
It is nearly impossible to quantify the effectiveness of conventional marketing strategies like billboard advertising, radio and television ads, and direct mail. As a result, they are pretty challenging to optimize. But if you advertise your company online, you'll have access to priceless information that can help you tailor your campaigns.
2. Has Measurable Results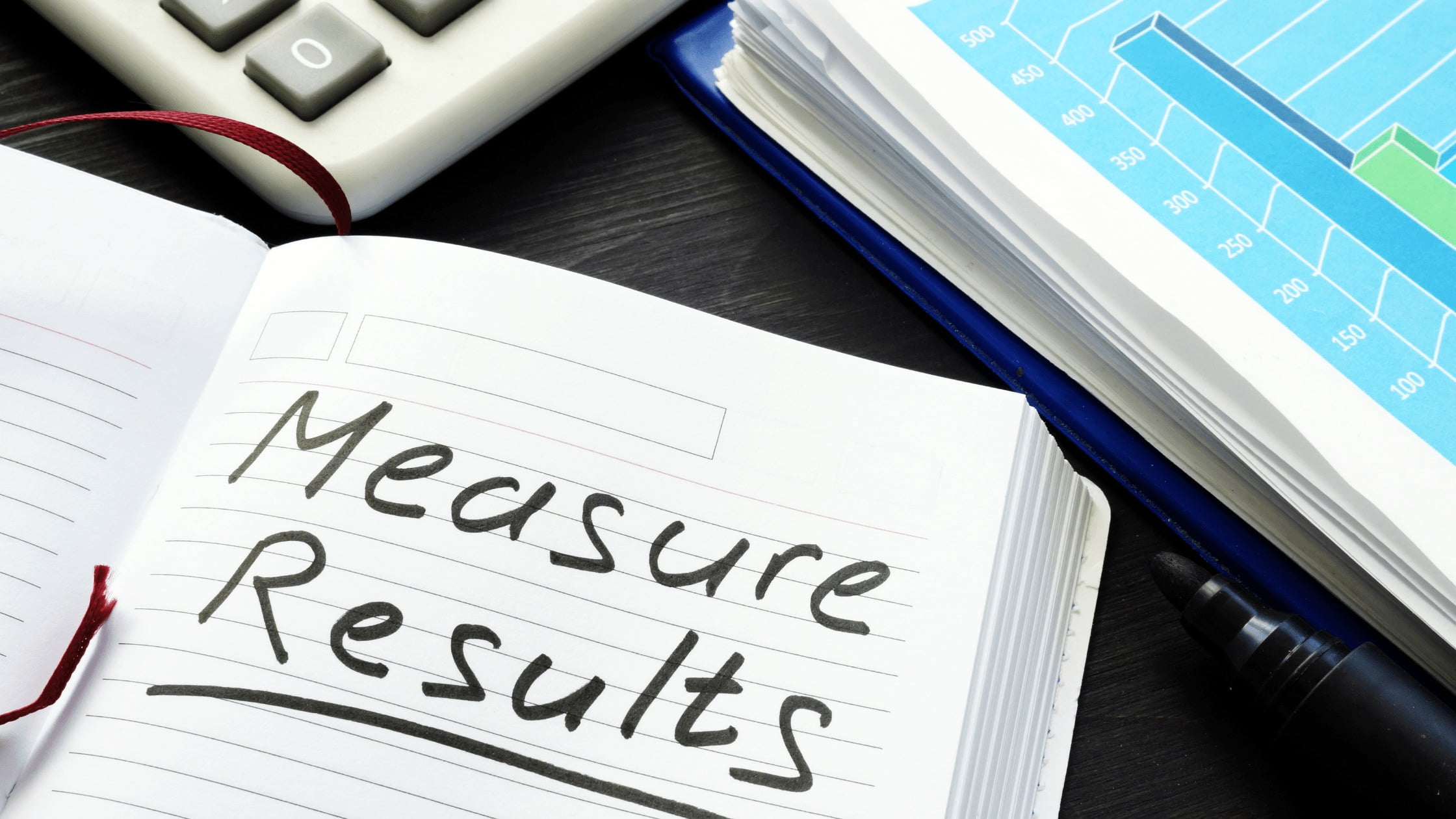 You can monitor key performance indicators (KPIs) using digital marketing to find out what works and doesn't. You will access valuable data using search engine optimization, paid advertising, or any other digital channel. You may use this information to improve your marketing efforts for a greater return on investment (ROI).
You may view the precise terms clients use to reach your company using Google AdWords. You can increase a keyword's usage in your marketing strategy if it leads to a significant number of sales or conversions. The click-through rate (CTR), ad impressions, and conversion rate are additional KPIs AdWords offers.
3. Creates stronger connections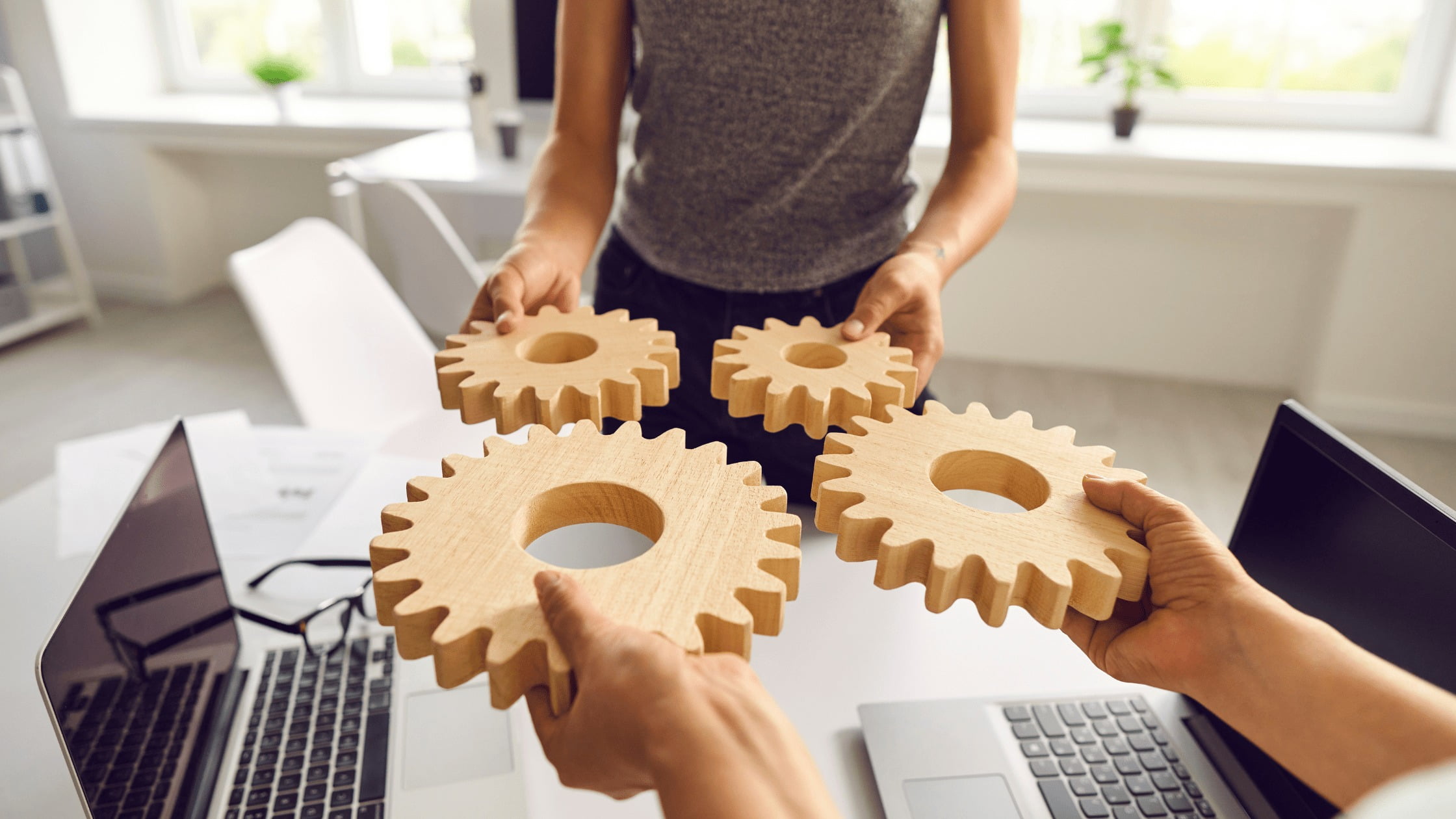 You may build closer connections with your audience by advertising your company on digital platforms. Most seasoned business owners know that a successful marketing strategy includes audience targeting. For instance, if you own a wedding dress shop, you should target recently engaged brides who are getting married. Thankfully, using digital platforms, you can quickly target the correct consumers.
Digital advertising that specifically targets the correct users creates stronger relationships in addition to generating a higher ROI. You can interact with your audience directly by responding to their inquiries and resolving any worries they may have. They'll eventually see your company as a reliable, respectable player in its sector.
4. Saves Money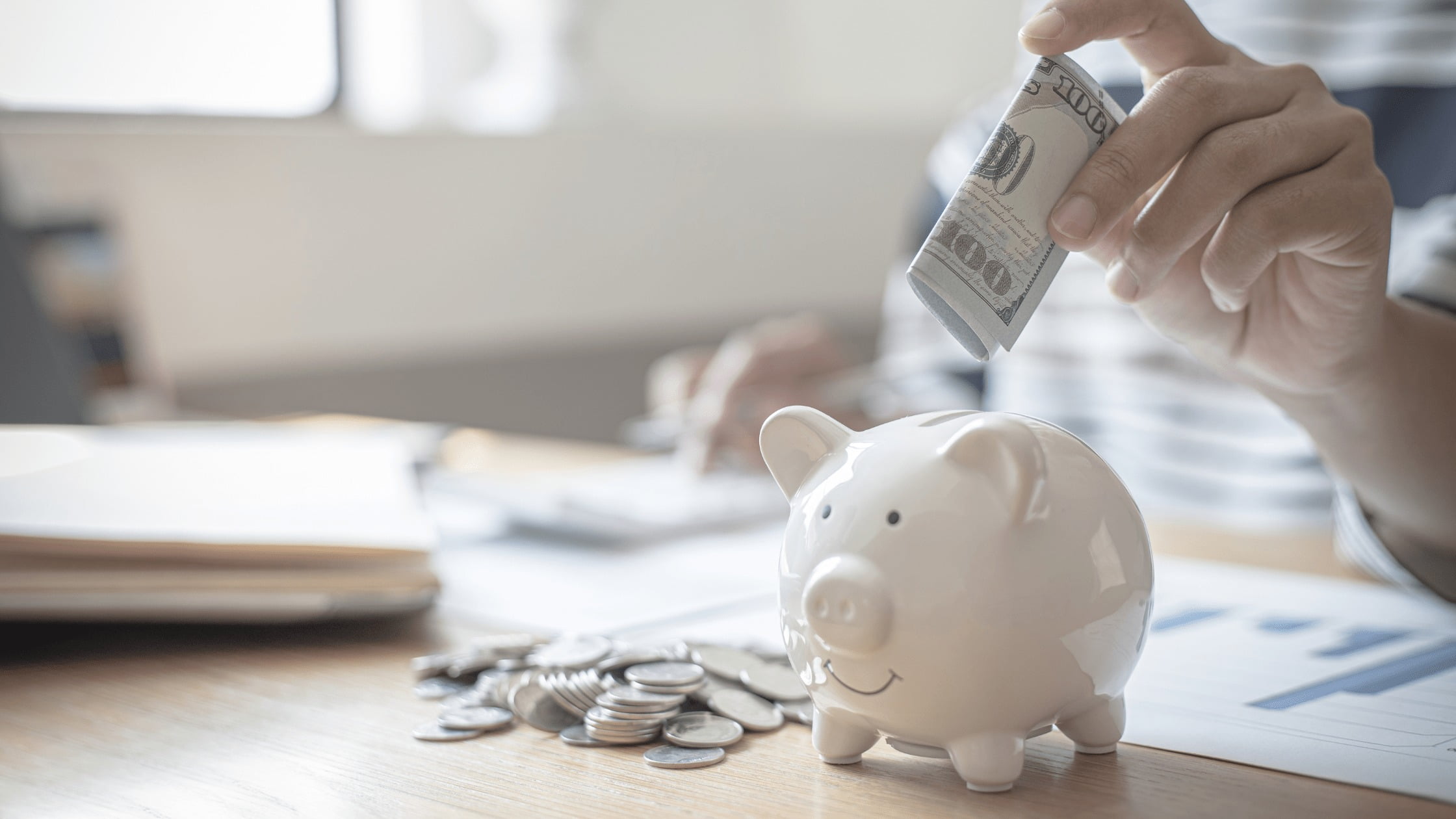 Finally, paid advertising is frequently more economical than offline advertising for promoting your brand. You'll have more control over your advertising' format, who sees them, how much you pay for them, and other factors.
For instance, Experian estimates that every dollar spent on email marketing yields an average of $44.25. Even paid advertising is efficient since it enables company owners to focus on a specific group of consumers while only being charged when one of these individuals opens their ad.
Invest in Paid Digital Advertising Today
These are merely a few advantages of digital marketing. Regardless of what you give or sell, it would be best if you consider using the aforementioned digital platforms to advertise your company.
For a free digital marketing consultation, get in touch with us! Ensight is a full-service digital marketing agency ready to help you build your brand.